Install Jelly Bean 4.1.2 Official OTA Update Firmware for Galaxy Note 2 SGH-T889
Samsung Galaxy Note 2 SGH-T889 for T-Mobile didn't come with Android 4.1.2 when the manufacturer decided to throw it on the market.
Take a quick look at your phone and see if it is the model sporting an older build of Android 4.0.x firmware instead of a custom 4.1.x version, for example. If that's the case, then you can install Android 4.1.2 Jelly Bean with official OTA firmware through this tutorial.
Requirements
Here are the requirements that we recommend for this SGH-T889 model: charge the battery, turn on USB debugging, go to your laptop and your smartphone to make sure there is no security software running in the background during this guide, create backups using this guide and install USB Drivers for this handset on your laptop.
Finally we've reached the steps that will bring the update on your Galaxy Note 2 T889.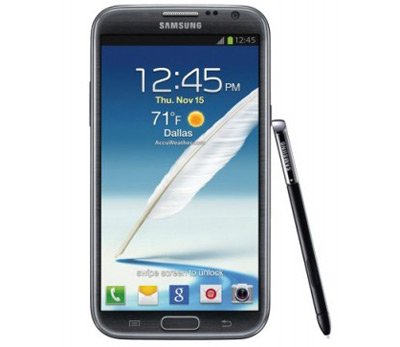 Important instructions
Step one: download on your comp, extract what files are inside them, look for a file called either .tar or .tar.md5, then save that file. Now download Odin tool 3.04 on the same laptop; extract its contents, too.
Step two will need you to move on with this guide by switching the device off.
Step three: boot the model into Download Mode by pressing and holding down Home, Volume Down and Power and letting go of those keys when the phone's touchscreen comes to life; as soon as a popup alert appears, then press Volume Up. Open, on your laptop, Odin tool.
In step four you are asked to plug the handset to the comp, then wait for "Added!!" to pop on the display. Now click PDA.
Step five will tell you to load the .tar file into Odin. Next action: click Start. The update will now begin and a PASS message will come on the display.
Unplug the Note 2 T889 from your laptop. The smartphone is going to have the update now after it boots into Normal Mode.
Possible issues
Two problems may arise: the phone can remain blocked at start after PASS comes on-screen. If that happens, you should take the battery out, put it back in, turn the phone off and then, while it's off, press Home, Volume Up and Power; when the Recovery Mode loads, you have to release them. Then opt for Factory reset/Wipe data, confirm and opt for the system restarting afterwards.
[sc name="banner-jos"]
A second kind of issue may happen. Like this one: the Odin doesn't give a reaction anymore or shows up with FAIL instead. In that case, you need to unplug the handset from your laptop, close Odin tool, take out the battery, put it back in its place after a couple of seconds and then do everything all over again from the second step.
If the problems persist, repeat all of the guide one more time and you should be fine. As soon as the Galaxy Note 2 SGH-T889 is installed with Android 4.1.2 via official OTA firmware, then you will see that the phone can perform better than ever. Also, 4G LTE connectivity will be easy to turn on after this procedure.