Install ZTAMF1 Jelly Bean 4.1.2 Official Firmware on Galaxy Grand Quattro I8552
Galaxy Grand Quattro I8552 is going to be updated to ZTAMF1 Android 4.1.2 Jelly Bean Official Firmware by yours truly. The ZTAMF1 is one of the few tools which can transition your phone from its present condition to a much improved performance thanks to all the tweaks, features and other such additions. And they are all a must-have if you wish to own a great smartphone.
Requirements
"How to" guides need some requirements before they give you the steps needed for a certain procedure. So here are the ones which apply today: don't root your handset if you haven't already, don't flash CWM Recovery or TWRP on it, charge its battery, flash USB drivers for the phone on your notebook, make backups using these instructions, use the factory unlocked Galaxy Grand Quattro GT-I8552 model (also labelled Galaxy Win) and turn on USB Debugging on your smartphone.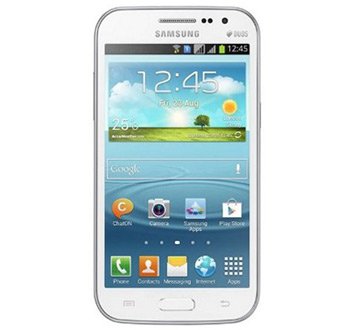 Apart from this smartphone version, the ZTAMF1 is available for all the other Galaxy Grand Quattro models out there. However we look at it, this tutorial will take away the phone's warranty, which means you will need to root your device again and the warranty will return quickly.
How to update Galaxy Grand Quattro to ZTAMF1 firmware
Setting those aside, be prepared to learn how to update your handset to the new Android 4.1.2 Jelly Bean from the set of instructions below.
First stop on the way to achieving the goal: download both (file name: I8552ZTAMF1_I8552ZZTAMF1_BRI.zip) and then Odin tool on your laptop. If they are all settled on the device we mentioned, then simply unzip the first of the bunch and then turn the Galaxy Grand Quattro I8552 off.
Once it's switched off, your handset will have to go into a mode called Download; this feat is possible only by doing this: press and simultaneously hold Volume Down and Power, then stop as soon as the logo of either Android or the phone's manufacturer is spotted on the display.
On your notebook you should do as follows: launch Odin, then go to your handset and connect it to the device; the instrument for this plugging should be the handset's USB cable.
After an ID:COM box becomes all yellow, you can continue the guide; but if it doesn't become that particular color, then you have to instead make sure you employ another USB port or flash the aforementioned USB Drivers again.
Choose, once the plugging is finally done correctly, the files we talk about below:
– the second you are done tapping PDA, you should choose a file with CODE in its name;
– then be sure to click on Phone and then opt for a file containing MODE in the name;
– after that tap CSC and just choose a file that has CSC in the name;
– end by clicking on PIT and opting for a file whose extension is .pit.
[sc name="banner-jos"]You may see none of the files from the list above. If that really is the case, then perform this: select Auto Reboot, Re-partition and then F. Reset Time. The option called Re-partition has to be chosen only if the file with the .pit extension has already been opted for.
After you check mark all of those boxes, you will be asked to commence the flashing of the ZTAMF1 on the I8552 by doing as follows: tap START. Wait, then the handset shall quickly restart and after that come with its home screen for you to see. So disconnect the devices from each other after the Quattro GT-I8552 has done all of that.
The "About Phone" is the perfect place to check on the ZTAMF1 Jelly Bean 4.1.2 official firmware.