Update Sony Xperia Tipo ST21I with Gimlo Custom ROM
One of these days you should allow Sony Xperia Tipo ST21I to impress you. It may come cheap and simple, but not everyone owns enough money to get another smartphone.
Other than its very good price, it will be great for users who want something that won't require a dictionary to be used.
Requirements
From our tutorial today you will find out how to update this phone to Ice Cream Sandwich based Gimlo custom ROM.
With this in mind, let's see the pre-requisites needed for this: root the handset and install CWM Recovry or TWRP on it, turn USB Debugging on it, create backups (a NANDroid backup is also great), turn off security programs on both the Xperia Tipo ST21I and your computer, charge the smartphone and that's all there is to our pre-requisites.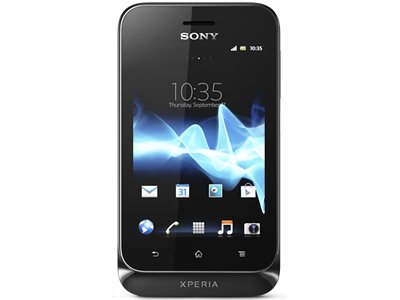 When you are done reading about them, you should follow the steps from below. Each of them is very important, so proceed with care if you want everything to go well.
Important instructions
The guide you are about to read now starts with step one. This one will tell you that you have to required for this update on your laptop. Then make sure to do the following: take the handset's USB cable and use it to have the phone plugged to your computer.
Wait for this to happen accordingly, then move on to the second step; according to this, your task will be as follows: the update file needs to be opted for, then move it to the memory card that's on the Xperia Tipo ST21I. As soon as you are done with that, you have to take the USB cord out of your handset.
Step three will then tell you to switch the phone off and then reboot it into Recovery Mode so that you can wipe the entire smartphone. To do that: opt for Factory Rest/Wipe Data, Wipe Cache Partition and Wipe Dalvik Cache.
At the end of these procedures, you need to follow the fourth step telling you this: choose +++go back+++ and, when you're in the phone's Recovery Menu, opt for Install zip from SD card; then select Choose zip from SD card.
Step five will come along and instruct you to wait till you see the phone's updating wizard; when you notice it, do what it tells you and then choose +++go back+++ a second time.
[sc name="banner-jos"]Last step: opt for Reboot System Now. The Sony Xperia Tipo ST21I is going to be updated to Ice Cream Sandwich (or ICS) based Gimlo custom ROM.
A very important pro of this sort of update is this: the speed of the process will be loads better. Also, the battery of the handset will last longer than before. However, the warranty of the smartphone will no longer be where it was.
So, to get it back, do as follows: reinstall the stock OS. Even if the ICS based Gimlo custom ROM that's now on your Xperia Tipo isn't official, you shouldn't worry. You won't have to put up with unwanted problems.