Update LG Optimus Black P970 to Android 4.0 ICS ROM (Official)
You probably waited as much as we did for a sign of life from LG regarding what kind of OS their Optimus Black P970 would sport. In the end, this smartphone decided to have Android 4.0 Ice Cream Sandwich.
And today we will tell you how to update your handset with this operating system should you still not have received the upgrade by now.
Requirements
We advise you to first perform some pre-requisites. The most crucial of them are the following: fully charge the phone, turn USB Debugging on (by going to Settings, choosing Applications, tapping on Development and then checking the box which reads USB Debugging), use a laptop that is incorporated with Windows, make backups for your Optimus Black P970 and turn off every bit of security program you have on both your comp and your phone. Then, once you are done, you will have to remember that the warranty is not going to disappear if you decide to go on with our tutorial.
Now, if you have a rooted handset, the upgrade will mean this: your Optimus Black P970 will have its root access revoked. In order to change that, you need to do the following: perform an operation compatible with the new OS installed on the phone.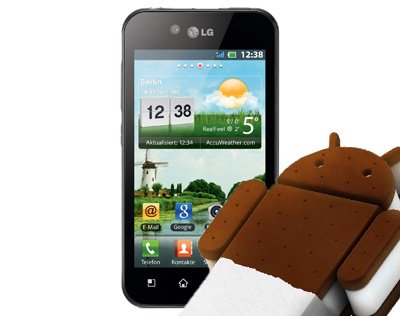 After explaining to our readers the importance placed on the requirements mentioned above, it is now time to show the steps needed to have the LG Optimus Black P970 updated to the official Android 4.0 ICS ROM.
Important instructions
According to the first step, you are going to have to (called KDZ) on your laptop.
[sc name="banner-jos"]Then, for step number two, you will be required to move the archive to the smartphone and then plug, with the help of a USB cable, the handset to the comp.
Next step, the third one, needs you to execute the KDZ file from the comp and afterwards modify the settings for Phone Mode and Type to select the .kdz update file in the laptop.
For the fourth step in our guide, do the following: wait until the upgrade process begins and ends in a few minutes. When it finishes, you have to get rid of the USB cord.
Step 5: reboot the Optimus Black P970 and wait a couple (or a bit more) of minutes.
Finally, step number 6 needs you to have patience until everything settles down. Now, to see whether you have an updated phone or not, you have to do as follows: access the phone's Settings and then tap on About Phone. The upgrade to the Ice Cream Sandwich OS should be there.