Update LG Nitro HD P930 (AT&T) to Android 4.2.2 AOKP Build 5 Jelly Bean ROM
If you've just thought of buying LG's Nitro HD P930 for AT&T, great. This model is a really nice one to own. And because of that, a developer went ahead and created a way to have it updated to Android 4.2.2 Jelly Bean.
His tool is called AOKP Build 5 custom ROM. You can download it online and use it for the tutorial we prepared for today.
Requirements
If you've been following us for a while now, you should know that we always recommend some requirements to go along with the steps that will help you root or update a gadget. Here are the ones that were meant with this model in mind: root the handset (also: get ClockworkMod Recovery on it), take the P930 and then charge its battery, download USB Drivers for it on the laptop you use day-by-day, create several backups or just one if you know what you're doing, use a phone that is factory unlocked and, finally, turn on USB Debugging on it. A couple of files must be downloaded on your computer; here they are:
;
Google Applications package, from here.
After both the pre-requisites and the files above are all read and downloaded, you should proceed to the steps below. They will direct you on the right path that will update your Nitro HD P930 (AT&T version) to the AOKP Build 5 custom ROM.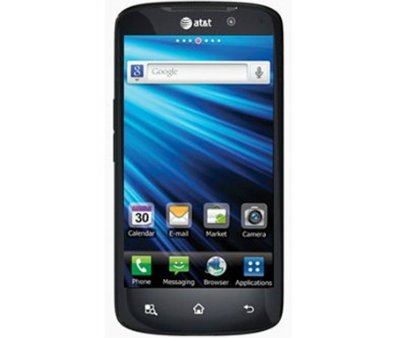 Important instructions
For step number one you have to do as follows: plug the smartphone to your laptop; use, for this procedure, the USB cord that ships in the same box as the handset. Then go to your comp; from there, copy the Android 4.2.2 ROM zip file and the Google Apps pack one and move them to the memory card root of the Nitro HD P930.
The second step will tell you the following: switch the phone off, unplug it from the computer and enter it into Recovery Mode. If you're unsure how to do this, follow our lead: turn the Nitro HD P930 on while keeping selected (at the same time) the buttons for Volume Down and Power.
Now do as the third step indicates, which is this: when you've entered the Recovery Mode, you should perform a phone's data wipe before anything else.
Step four will ask you to opt for Flash zip from SD card with Power, then use the same key to select this option: Choose zip from SD card.
[sc name="banner-jos"]For step number five, your task will look like this: go to the Android 4.2.2 ROM zip file and use Power to opt for it. Confirm, then wait for it to be installed. Now do the same as before so that the Google Apps zip file gets to be flashed on the Nitro HD, as well. Go to +++++Go Back.
Step six will need you to choose the system restarting; the smartphone is going to enter a rebooting stage. When that's done, the handset shall feature a shiny new Android 4.2.2 AOKP Build 5 Jelly Bean. To make sure of its existence on your LG Nitro HD, go to Settings and then to About phone.
Now that your smartphone sports this update, you will be able to enjoy various benefits. Some of them are the following: Quiet Hours toggle, New Navigation Ring configuration menu, S Pen support for Note IIs and Traditional toggles.