Update LG Nexus 4 E960 with AOKP 4.2.1 (Mako) Custom ROM
We dug around the Internet for a bit for a way to update Google's Nexus 4 E960 in a fast and easy manner. And guess what? We found such a method. All you need to do is read the steps it contains and, as you do that, pay very close attention to them. Because if you don't, you won't get this phone upgraded to the newest operating system offered by Google.
AOKP Mako custom ROM is the name of the tool which is going to help you achieve that. Again, this is not a ROM that comes with stability. Look below for the requirements needed so that you can start with the operation.
Requirements
First, make sure to turn off your security software. Then prepare a backup and root the handset. Now you can activate the USB Debugging, backup your messages, transfer your contacts to the SIM card and charge the phone's battery. Install, next, ClockworkMod Recovery. One more thing: if your warranty disappears (as it's bound to), retrieve it by downgrading the software to the original ROM. You can also get the warranty back by updating the phone with the latest ROM launched by producer.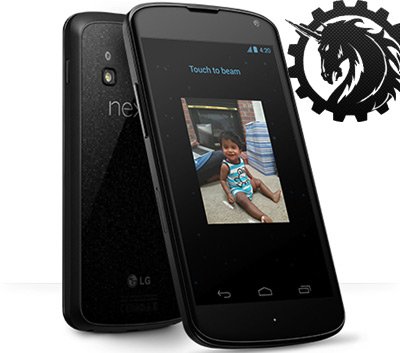 Once the pre-requisites from the previous paragraph were taken into consideration, proceed to our tutorial on how to update the LG Nexus 4 E960 to Android 4.2.1 via the AOKP Mako method.
Important instructions
The first step needs the phone's user to download the archive .
Step 2: get the and move the both files on your laptop. Next, do as follows: plug your smartphone to your comp (with the help of the USB cable).
[sc name="banner-jos"]Step 3: move the both files to the phone's internal memory and disconnect the devices afterwards.
In step number 4 you are required to switch the phone off, then restart it in Recovery mode (by simultaneously selecting the Volume Down, Volume Up and Power buttons for about 5 seconds).
Step 5: once the Nexus 4 E960 comes to life again, you need to opt for Recovery, followed by choosing, when you're in this mode, Factory reset/Wipe data.
For the sixth step you have to select Wipe cache partition and go back to the menu when you are done.
When you reach the destination, step 7 requires you to opt for the installation of the zip archive from the SD card.
Step number 8: select Choose zip from sd card; what comes next is this: select and flash the update file, then install the Google Apps package by doing what you did in the previous steps.
Final step: opt for +++go back+++, choose Reboot system now and see how your Google Nexus 4 E960 looks and acts differently. In a much better way.