How to Update HTC Droid DNA to Android 4.3 Jelly Bean CM10.2 custom ROM
HTC Droid DNA is not performing at its max. Because of that, CM10.2 custom ROM was created. This firmware will upgrade your smartphone to Android 4.3 Jelly Bean.
If you perform all the steps in our guide, your phone is going to experience a very well-done upgrade.
Requirements
The new ROM that we want you to flash on your handset is now in need of these pre-requisites:
The update is going to wipe away the warranty of your Droid DNA. So we advise you the following: use this tutorial only after the smartphone is way past its warranty date.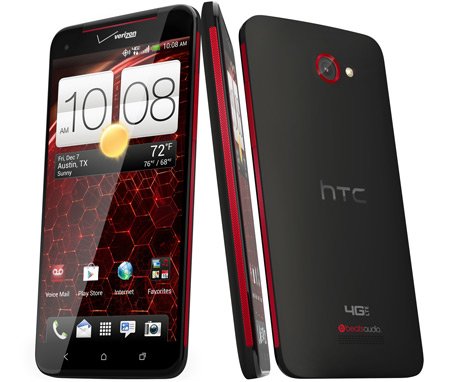 Instructions
Now you can finally get to follow the steps that shall upgrade your device to the Android 4.3 JB CyanogenMod 10.2 nightly ROM. Here are the two files which are a must: Google Apps archive (available here) and the . Download them both on your laptop; or on your PC. We recommend the desktop of the latter in case you want to access these files quickly.
Take the phone, its USB cord and connect the first to the laptop via the second element. Then, once the devices are no longer apart from one another, you can transfer the two packages from the laptop's desktop to the phone's pre-installed SD card root. Which takes us to the next tasks: copy boot.img to the directory named android-sdk-windowsplatform-tools and then power the HTC Droid DNA off.
Enter it in Fastboot Mode after that; perform the following to achieve that mode: power the Droid DNA on while pressing + holding Volume Down and Power at the same time.
After you are, once again, in the android-sdk-windowsplatform-tools directory, you need to open Command Line. For this, use Shift and Right-click at the same time, then tap "Open Command Line". Enter
fastboot flash boot boot.img
and tap "Enter".
Now enter
fastboot reboot
and click on "Enter" again.
[sc name="banner-jos"]Soon, you will see some guidelines on the display, so do what they tell you to and then do this: opt for "Bootloader". Then select "Recovery" and select Factory Reset/Wipe Data and Wipe Cache Partition with "Power". You should also choose Wipe Dalvik Cache with the same key, then return to the phone's Recovery Menu.
When you're in that location, you should choose Install zip from SD card. Then opt for Choose zip from SD card. Be sure to follow these tasks with this one: opt for the Android 4.3 ROM zip file with "Power" and wait for a screen where you will have to confirm the flashing of that file.
Do the same for the Gapps package, then choose Go Back and restart the phone; there is an option labelled "Restart your phone" which reboots your handset if you click on it.
After the HTC Droid DNA is rebooted, it will have the Android 4.3 CM10.2 Nightly ROM among its other firmware.