Update Galaxy Tab 2 10.1 P5110 to Android 4.2.2 Jelly Bean with CM 10.1 Nightly ROM
Our agenda for today deals with the following subject: "How to update Galaxy Tab 2 10.1 P5110 to Android 4.2.2 Jelly Bean using CyanogenMod 10.1 Nightly ROM". So let's see what your job in all of this is.
Requirements
First, you need to bow down to requirements. They tell you that you have to turn USB Debugging on, that the guide will only work properly if you own the Wi-Fi only model, that you have to use a gadget which is rooted and factory unlocked, that backups should be made, that the battery needs to be charged and that USB Drivers for this kind of device are installed on your laptop. Also, you will need to perform a Dalvik Cache Wipe on the Tab 2 10.1 P5110.
The real deal comes into the picture now. Which means that, yes, the steps are here to be described. Follow them with care and your GT-P5110 shall receive its update.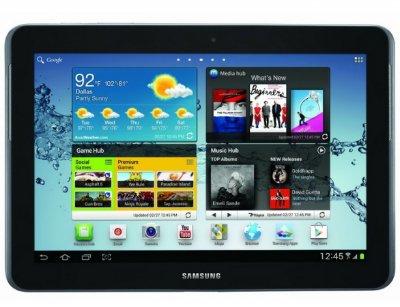 Important instructions
For a good start into the tutorial, here is what step one has to say: together with GApps package, from this page on your laptop. Now you should do as follows: connect the device to the laptop.
Step two comes to require this of you: copy the files you just downloaded and move them on the memory card of the Tab 2. When you're good to go, remember the following: switch the device off.
Step three is here to ask us to unplug the devices from each others grasp and then to boot the tablet into Recovery mode the usual way.
For step four, these are in order: after performing a full data wipe, go to Flash zip from SD card. When you locate it, you have to opt for it with Power and then click this button for the second time. This is the way you can easily click Choose zip from SD card and be on your way to step five.
[sc name="banner-jos"]This number will ask you to go to the Android 4.2.2 ROM zip file, opt for it with Power and initiate the installation.
The flashing of the GApps will happen once you repeat the previous step. You should next tap on Go Back.
Tap Reboot System Now; your Samsung Galaxy Tab 2 P5110 will reboot thanks to that. It will take only a short while for the process to end on a good note. And, as of now, the tablet in your hand is proud to exhibit the Android 4.2.2 Jelly Bean. The CyanogenMod 10.1 Nightly Jelly Bean ROM is the one to thank for this possibility.