Update Galaxy S3 I9300 to XXEMB5 Jelly Bean 4.1.2 Official Firmware
Samsung Galaxy S3 I9300 and Android 4.1.2 Jelly Bean will no longer be separated from one another starting today. A guide will bring them close to each other, but before it does that, it will make sure you don't do anything rash.
Requirements
Time now to see what requirements are needed for this smartphone: work with a laptop that has Windows on it, install Odin on it if it's not already there, fully charge the battery of the handset, turn on USB debugging on it and turn off every security software you have installed on this model, also uninstall the security programs that are on your comp, make backups and perform a NANDroid backup should your phone be rooted (another recommendation: backup the EFS directory your phone's Internet configuration, not only the call logs, messages and so on).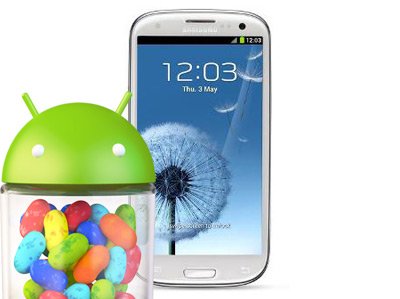 The tutorial with the complete steps to follow for applying the update thanks to XXEMB5 is now here. Proceed with caution while you're at it.
Important instructions
For step one you should concentrate on the following: install USB Drivers for this particular smartphone on your laptop (use for this) and then find Odin so that you can install it to the same place. When this is all done, you will have to download, on the comp, that will bring the update on your S3 I9300.
Step 2: extract the latter on the desktop of the laptop and then power the handset off.
Step three will ask you the following: reboot the smartphone into Download Mode by pressing and holding, simultaneously, Volume Down, Power and Home. The mode has now been reached and you will need to launch Odin on your laptop next.
For step four you should prepare for these tasks: plug the Galaxy S3 I9300 to the comp, see if an ID:COM icon turns yellow (or blue) and if a message reading "Added" comes on the screen; if all of the above happen, then you have to go to Odin and opt for PDA. If, however, you don't see any of the above happening, you should solve the problem by installing, again, the drivers on your laptop. Here is how: close Odin, take the USB cord out, install those drivers with the help of KIES and perform this guide again from step 1.
Step five looks something like this: after you've chosen the PDA option above, you need to choose the update archive from your laptop, then click on Start and wait for "PASS" to appear on Odin.
[sc name="banner-jos"]Step six concludes our guide by telling you to disconnect the two devices from one another. Now reboot the Samsung Galaxy S3 GT-I9300. The XXEMB5 Android 4.1.2 Jelly Bean official firmware should be present on your device.
Getting error messages, experiencing infinite boot loops or getting stuck on something may happen during or after the procedure. To solve the first two problems, you need to reboot the handset into Recovery Mode, opt for Factory reset/Wipe Data and then choose Wipe Cache Partition.
In the case of the second type of issue, you have to close Odin, take the USB cable out, install the drivers again, force restart the I9300 and repeat the tutorial from step number one.