Update Galaxy Note 2 GT-N7100 to Android Revolution HD 4.1.2 Jelly Bean ROM
From popular manufacturer Samsung comes a smartphone known as Galaxy Note 2 GT-N7100.
The device has received plenty of praise and requests of receiving an update to Jelly Bean. Which it finally has, thanks to Android Revolution HD 4.1.2 Jelly Bean custom ROM.
Requirements
Our tutorial using this tool will only make sense only if a couple of requirements are respected.
Here is how they sound: root the handset, create a backup or more with your important data, install either TWRP or CWM Recovery, the phone must be factory unlocked, USB drivers for it should be installed on your comp, the battery needs to be charged and USB Debugging has to be enabled.
Having settled this matter, you can, at last, proceed to the needed update via these steps. They are six in total.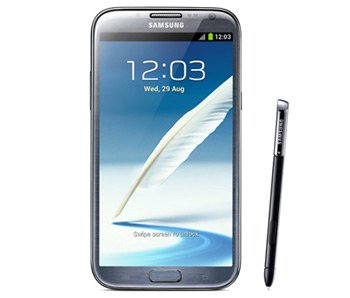 Important instructions
The first of them starts like this: on your laptop. At the end of this action you have to plug the Note 2 N7100 to the computer.
Step two instructs the following: copy paste the Android 4.1.2 ROM zip to the handset's SD card and switch the phone off so that you can move on to other operations. Such as unplugging the smartphone from the laptop and reaching Recovery Mode; after the latter operation is performed, you will be asked to initiate a full data wipe.
Step three comes up next and prompts you to look for an option called Flash zip from SD card.
The minute you notice it, you have to opt for it by pressing Power. Now tap on Power once again.
[sc name="banner-jos"]For step five you need to opt the following: Choose zip from SD card; then go to the Android 4.1.2 ROM zip file; this is how to do it: press Volume (both buttons).
Step six needs you to tap on Power; this way you can be sure the right file is chosen. The action to perform after this one: confirm that you want to install the custom ROM. Which is going to begin after you do that. When you see that the end of the installation is near and done with, you should go find +++go back+++. Once it's there in your line of sight, you have to opt for the system restarting. The Note 2 GT-N7100 shall begin the booting phase.
The end of this booting will signal the fact that you need to go to Settings, tap on About Phone and check for the update. If it is there, then your smartphone has been updated to Android Revolution HD 4.1.2 Jelly Bean. Just like that. Now go and have all the fun in the world with your gadget.