Update Galaxy Note 10.1 LTE N8020 to XDBMA4 Android 4.1.2 Official Firmware
When you want to install something on a device, you should use a tutorial. The ones that are easy to follow are the best. We tried to make this guide fit that category.
Its theme: how to update Galaxy Note 10.1 LTE N8020 to XDBMA4 Android 4.1.2 Official Firmware. Our tools of trade revolve around two major segments: requirements and the steps needed for the tutorial.
Requirements
The segment which introduces you to the guide contains these recommendations: charge the battery of the device, install (on your laptop) Android 4.1.2 USB drivers, use a factory unlocked tablet, turn on USB Debugging and create a backup.
Below are the steps for the second segment of our tutorial.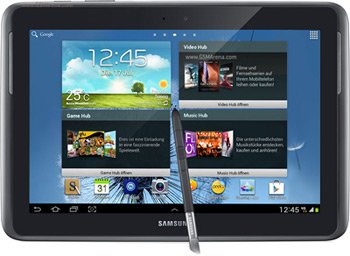 Important instructions
The first of them introduces these actions: download and Odin tool v1.85 on the computer of your choice; extract, from the first file, its content. Now make it your aim to turn the Note 10.1 GT-N8020 off.
This will prepare the transition to step two: select the keys labelled Power and Volume Down for about five seconds at the same time, an action that will introduce the device to Download Mode.
In step three you will need to use your laptop so that you can launch Odin on it and plug it to the tablet the usual way (that is: with the USB cord that comes with the gadget).
Now here's what the fourth step is about. This one tells you to opt for the files you'll see below:
– the one bearing CODE in the name it sports (click on PDA to reach it);
– the one with MODEM (tap Phone to have access to this one);
– the one which contains CSC in its name (click on CSC to be able to see it);
– the file with .pit (click on PIT to make the selection possible).
Now read this: should you see none of the files in the short list above, then let it be and check F. Reset Time together with the Auto Reboot box.
[sc name="banner-jos"]Step five will tell you that you need to check the box with Repartition written near it (but only if you opted for the .pit file). The button that has to be clicked now is Start.
The update will begin and the tablet will, once the process is over, restart.
The moment to unplug the Note 10.1 N8020 from your laptop will come in step seven: when you see the screen of the tablet reappear, then you should do what we just said. That's when your Samsung Galaxy Note 10.1 N8020 is going to at last feature the XDBMA4 Android 4.1.2 official firmware.