Update Galaxy Nexus GT-i9250 to Android 4.2.2 JDQ39 OTA Official Firmware
First, we'd like to point out that official firmware is available for Google's Galaxy Nexus GT-i9250. Android 4.2.2 JDQ39 OTA is going to install the newest version of Jelly Bean on your device.
In our next post we will discuss how you can get this update on the Nexus 4, too. But getting back to the matter at hand, this tutorial is incomplete if we don't say something about requirements, which are the backbone of every guide ever written here or someplace else.
Requirements
The Nexus I9250 must be factory unlocked and must run Android 4.2.1 JOP40D Official firmware (go to its Settings and choose About phone; this will tell if your device has the build it takes for this upgrade to work), you should turn on USB debugging, you will need to make a backup with your important data and your Internet settings, install USB drivers fit for the model in your hand and charge the battery of this handset if need be.
That will be enough to help you achieve a successful update.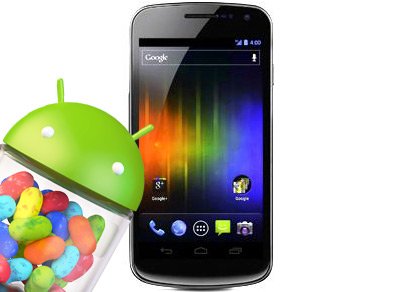 We left the best for last: the steps which must be followed so that the Nexus GT-I9250 features the most recent Android version is below. Proceed with care.
Important instructions
Step one requires you to download, on your laptop, (the archive is labelled 472aafeb9fe3.signed-takju-JDQ39-from-JOP40D.472aafeb.zip). This file should receive a completely new title: update.zip.
You will next have to connect the smartphone to the computer and, for step two, prepare to copy and paste the update.zip to the device's SD card, at the same time making sure that this file is situated in the phone's root. Now switch the handset off and boot it into Bootloader Mode like this: switch the Nexus I9250 on then select simultaneously the buttons for Volume Down, Volume Up and Power; when you see that both the phone's Fastboot menu and Start are on top, you should proceed to step three.
[sc name="banner-jos"]This one needs the following from you: follow the indications that will shortly come on the touchscreen.
Step four should be performed in the following manner: press Volume Up not once, but a couple of times; stop only when Recovery appears; opt for this by pressing Power and then look for the exclamation sign. Hold down Volume Up and Power.
Step five will ask you to wait for the Recovery menu to come on-screen, then choose "update from SD card" along with the update.zip file; the latter file needs to be opted for via Power.
The upgrade will start to happen and the Nexus GT-i9250 will boot. After the booting is over, go to About phone from your handset's Settings; while there, check if the Android 4.2.2 JDQ39 OTA official firmware is in its right place.