How to Update Galaxy Fame GT-S6810E to Android 4.1.2 UHAML1
With the latest Android update becoming available for Samsung Galaxy Fame GT-S6810E, time to get it yourself! For that, a certain firmware and steps are required. They're both discussed today.
In case you want a revolutionary performance for your phone, Android 4.1.2 UHAML1 should be installed on it. Don't use our guide on another smartphone: it will end up damaged. And besides, this firmware was launched only for this type of phone for Chile (Entel PCS) this month. With its Google Now, all share, free style widget and pop up play, your device will feel much better.
The novelties
Another set of improvements will be delivered by a fixed frame of 60 fps. Some other goodies are available: sync and connect email updates as well as a new keyboard. Triple buffering, touch anticipation and extended Vsync timing do their own bit magic, too. Which is also the case for these: group cast, mini apps and an automatic adjustment for the size of widgets.
You will never achieve an upgrade if you're using Samsung's KIES. Because you don't deal with a firmware whose KIES logo is activated, you can opt for OTA. Your smartphone does have to enjoy stock ROM if you ever go with this over-the-air option. So, if your phone doesn't run this ROM, our tutorial will come in handy!
If the Galaxy Fame GT-S6810E you own sports root access, the upcoming update will take that away. If you're worried about other things on your phone, you should be aware that its system partition will be deleted. Nothing else of this kind will happen to your device's features.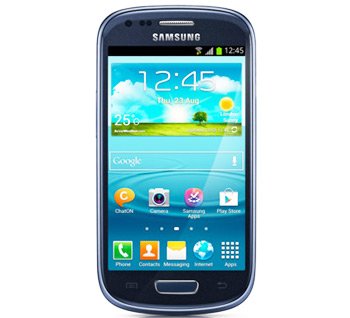 Prerequisites
You have to complete a bunch of pre-requisites before we give you the update steps:
create, for your phone's important data, a batch of regular backups;
when done with those, generate a full NANDroid backup with this guide;
in case the phone's battery is low, charge the Galaxy Fame GT-S6810E;
disable the security programs used on your smartphone;
disable the notebook's security programs;
use a laptop that's equipped with Windows;
here you'll find USB drivers for your handset;
be sure to download them on your laptop from that address;
enable USB Debugging on the handset.
Step by step instructions
Here are the first couple of steps.
One: download the on your notebook. The next step needs you to also download Odin v3.09 from this page on that notebook. After you save them, you can use WinRar to extract these packages and, after Odin v3.09.exe comes up, open it on your notebook.
Moving on, here's what you have to do: start your smartphone in Download Mode by pressing and holding Home, Power and Volume Down at the same time for a bit. After a couple of minutes, a boot message is going to let you know that Volume Up has to be pressed next.
Your Galaxy Fame GT-S6810E is now in the Download Mode, so do this: connect, with its USB cord, the phone to your notebook. Odin will, after a couple of seconds, present a sign colored in blue. This will be shown so that you are aware of a successful plugging between the devices.
And so that you can continue by doing this: add the firmware file to the AP / PDA. F. Reset has to be checked now, as does Auto Reboot. Re-partition, however, must be unchecked and "Start" needs to be tapped.
The Android 4.1.2 UHAML1 will shortly become part of your phone. Before it does that, the firmware will go into installation mode. The flashing is going to last around 15 minutes.
If the smartphone is done with this process, its screen will have "Pass" displayed on it in green. Once it's automatically restarted, the device has to be unplugged from the notebook.
The removing of that USB cable means that the two devices aren't connected to each other. When you're all done with this part, Settings should be tapped on your Galaxy Fame S6810E.
[sc name="banner-jos"]You will then be asked to also tap About Phone. After a bit, the UHAML1 will introduce you to the novelties the Jelly Bean version comes with.
If they're not as expected, your device's old ROM can land on it again. The NANDroid backup file can do that for your phone. In case you're going for this, the smartphone will lose its update.
Your questions can be left in this post's comment section. Look for it below!