Update Galaxy Ace S5830i to Gingerbread 2.3.6 XXMD1 Official Firmware
An official firmware – XXMD1 – is making it possible for Galaxy Ace GT-S5830i to run the newest Android 2.3.6 Gingerbread. And, because of that, we have a guide on how to install this update on your phone.
Requirements
The most important pre-requisites to be careful about are the following: charge the battery of your handset, create backups using our instructions (backup the data on the internal memory to an external SD card), flash USB drivers for the phone on your notebook, turn on USB debugging, use a comp that runs Windows (in case not, use CrossOver Utility should your comp run Mac or Linux) and use the Galaxy Ace S5830i which is bootloader as well as carrier unlocked.
Instructions
The next thing you should be doing: perform the tasks we will tell you to.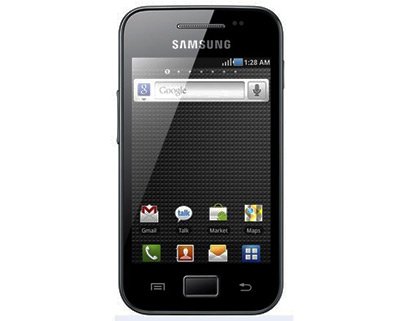 The first of them sounds like this: download Odin tool v3.07 and on your laptop (you must choose the appropriate file, compatible with your country, using the search function, on the sammobile.com website). The files that come with these two need to be unzipped; you should be able to see Odin 3.07.exe and .tar.md5.
When the smartphone is in an off stage, you should enter it in Download Mode like this: simultaneously press and hold Volume Up, Home and Power; then press Volume Up after the logo of Android is on the display.
The Odin3 v3.07.exe will need to be run as Admin by right-clicking on odin.exe and then tapping on "Run as administrator" from the phone's context menu.
If you're done completing this step, you need to plug the smartphone to the notebook and wait for a confirmation; which will happen when you see "Added!!" and a COM port in yellow. If the plugging went badly, you have to do either of the following: install the USB Drivers again or use a different USB port.
Next up: some files will have to be flashed on the phone; do that by pressing the following four keys:
– PDA, then choose a file with CODE in its name;
– Phone, after which you should opt for a file that has MODEM in its name;
– CSC and afterwards select the file that comes with CSC in its name;
– PIT and opt for a .pit file.
If you're not seeing these files, continue with these actions: select F. Reset Time, Auto Reboot and then Repartition. The last box will have to chosen in case you opted for the .pit file.
To be able to flash the XXMD1 on your Galaxy Ace S5830i, you will need to tap on the button called START. The flashing of the firmware should be over after a couple of minutes.
When you see that it's all done, you have to wait for the handset to reboot. Once it shows PASS and a background in green, you will be asked to disconnect the smartphone from your laptop.
[sc name="banner-jos"]
And this marks the end of today's tutorial. Your Galaxy Ace S5830i is fully updated to the latest Android 2.3.6 Gingerbread with a firmware called XXMD1. See what the latter is capable of by going to the phone's Settings and then choosing the "About phone" option.
If you've experienced some drawbacks while performing the guide, we will tell you how to surpass them. So, should you have been subjected to the handset getting stuck in boot animation, for example, you can do this: go to the Recovery Mode, operate Factory Reset/Wipe Data and follow it up with Wipe Cache Partition and then opt for the system restarting.