How to Update Galaxy Ace 3 LTE GT-S7275R to Android 4.2.2 XXUANB4
Galaxy Ace 3 LTE GT-S7275R has to get an update to Android 4.2.2 Jelly Bean. Only through one will your device perform even better. The steps that will get you the upgrade are listed in today's guide. So follow them!
XXUANB4 is the firmware which assures an updated device. And the United Kingdom is the country which gets to use this tool first. This official firmware saw a release last month and you can only install it on the Samsung GT-S7275R. You shouldn't use a different smartphone for our tutorial; if you do, though, your device will be bricked.
The novelties
If your handset is the model we recommended, then let's find out what it will feature after the upgrade. The novelties that come with the XXUANB4 are all great. You will be given the opportunity to long-press the WiFi Bluetooth icons in Quick Settings in order to be able to toggle the on/off state. Then you will also get to enjoy a new set of download notifications.
The update means a new Gallery app and a USB debug white-list, as well. Low battery bug fixes, not to mention a new set of sounds for wireless charging are on-board, too. Last but not least: improved Bluetooth audio streaming as well as many options to personalize the phone.
The Galaxy Ace 3 S7275R with root access on-board will have it rough. Which translates into this: the phone is going to lose root access. Not only that, but its system partition will also be lost. The phone will not, however, lose its important data or internal / external SD cards.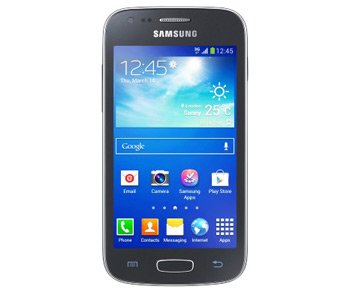 Prerequisites
Time for a quick look at those requirements which will prepare your handset for the update:
the programs protecting your laptop and phone against threats must be turned off;
don't use a notebook that's running Linux or Mac (the update only works with Windows);
we suggest saving the data on the phone by creating backups;
a full NANDroid backup should also be created;
go to this site and download, on the notebook, USB drivers for your Galaxy Ace 3 LTE GT-S7275R;
turn on USB Debugging on the handset;
if battery charge levels are low on the phone, make sure they're up by fully charging the device.
Step by step instructions
The task for step one includes the download of these two packages on the laptop: Odin v3.09 (from here) and the Android 4.2.2 JB XXUANB4 official firmware for your region . Another task has you unzip, with either 7Zip or WinZip, the content of the two on your laptop.
If you're done with the unzipping, you should find Odin v3.09.exe, open it on the laptop and then do this: press and simultaneously hold Home, Power and Volume Down and do that till a boot message appears. When you see it, time for this task: let go of the previous buttons, then press Volume Up. Your smartphone will then be in Download Mode.
The step which will come up next asks you this: plug the smartphone to your notebook by way of the former's USB cable. When a connection's been created between the devices, you will see, in Odin, a sign in blue.
The firmware file can be added to AP / PDA for the next phase of our guide. Wait, then check Auto Reboot; this isn't the only box that needs checking: F. Reset Time is the second one.
If, among the boxes which appear on the display, Re-partition is checked, uncheck it. Now continue by tapping "Start" to commence the installation of the update firmware on your Galaxy Ace 3 GT-S7275R.
The flashing should not require more than 15 minutes. You will find out if the new stock firmware is on your device if the latter's touchscreen displays a "Pass" notice in a green background.
[sc name="banner-jos"]When it does, the handset will also restart, which means that the last step is here. So unplug the handset from your notebook for this final step.
Now that your Galaxy Ace 3 LTE GT-S7275R is updated to the Android 4.2.2 Jelly Bean via XXUANB4, how about opening this firmware?
Do it by looking at these instructions: after you tap Settings, tap About Phone. Then discover what the latest Android can do for your smartphone!
Underneath this post we have a place where you are invited to leave comments and questions.