Update Galaxy Ace 2 GT-I8160 to MonoochX XXMC8 Jelly Bean 4.1.2 ROM
Galaxy Ace 2 GT-I8160 and Android 4.1.2 will share the same path from this moment on, because we have just the tool for this: MonoochX XXMC8.
Thanks to this firmware, the phone will be able to introduce features the likes of LG Home 3.0, initial base against XXMC8, AMOLED notifications, zero bloatware and so on. The things that you need to pay attention to the most while reading our tutorial are certain requirements and steps.
Requirements
The first are as follows: your smartphone should first be rooted and sporting a custom recovery (you can choose between TeamWin Recovery Project and ClockworkMod Recovery), see whether or not your Samsung Galaxy Ace 2 I8160 is the factory unlocked model, charge its battery, install USB Drivers for it on your laptop, turn on USB debugging on it and create backups via our guides.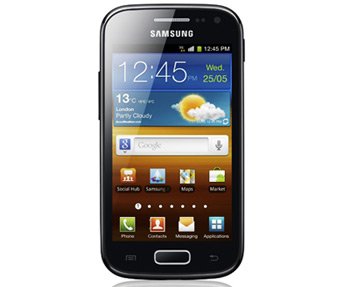 Once done with the pre-requisites we have given here, your next move is this: follow the steps below.
Important instructions
The first of them starts off by saying this: your laptop should be turned on. After you do that, you have to download, on it, , then plug the USB cord of the phone to connect it to the comp.
Once the devices are in liaison with each other, do as step number two instructs: copy and paste the Jelly Bean 4.1.2 ROM zip file from its folder to the memory card root that is integrated on the Galaxy Ace 2 GT-I8160, then switch it off.
Step three will tell you that you need to perform the following actions: unplug the smartphone from the laptop and afterwards enter the handset into Recovery Mode; one way to do it is this: power the Samsung model on while simultaneously pressing + holding Home, Volume Up and Power.
What you should be doing for the fourth step is this: the minute the I8160 is in the CWM Recovery Mode, you have to choose Factory Reset/Wipe Data by using Power so that a full phone's data wipe is performed on it.
Step five is going to need you to operate a cache wipe like this: opt for Wipe Cache Partition. Once this action is done, you should follow it up by also operating a full Dalvik cache wipe by going to the ClockworkMod Recovery Mode, accessing "Advanced" and afterwards selecting the option called Wipe Dalvik Cache. Done with this?
Then move on to the next step, the sixth one, which needs you to return to the phone's Recovery menu.
[sc name="banner-jos"]Step seven: now opt for Install zip from SD card and then select Choose zip from SD card.
Step number eight is up next and it asks you to go find the Android 4.1.2 ROM zip file, choose it via Power, confirm the installation and then wait for it to end.
When you notice it's completed, the ninth step will tell you this: go to +++++Go Back+++++. Once the phone is in Recovery Menu, your task is the following: choose the system restarting and watch as the Galaxy Ace 2 GT-I8160 reboots into the Jelly Bean 4.1.2, all thanks to the wonderful ROM dubbed MonoochX XXMC8.