Tutorial: Install DVLSB Jelly Bean 4.1.2 Official Firmware on Galaxy Note GT-N7000B
Galaxy Note GT-N7000B won't be one of the devices missing an updated OS. Thanks to DVLSB, your phone can run an updated Android 4.1.2 from now on. The official firmware we mentioned can be installed on your handset by following this guide.
The first thing to do: keep track of the pre-requisites we will unveil here. Then follow the prompts you shall see after those requirements.
Requirements
So, without further ado, turn on USB debugging, flash USB drivers for your phone on your laptop, make backups via our instructions (the data on the internal memory will be in need of a backup, too), use a notebook that has Windows among its specs (if your device uses a different OS, we suggest getting CrossOver Utility), use the phone that is fully unlocked and charge its battery.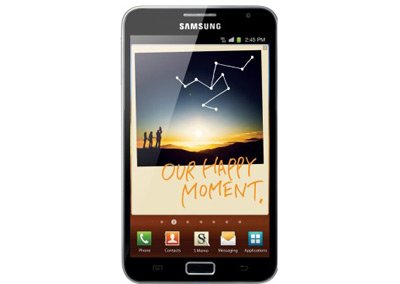 Instructions
We have now come to part two of this tutorial. It needs to commence in the following vein: download, on your notebook, (the file is labeled N7000BDVLSB_N7000BTELLSB_TEL.zip) then extract them both until you get .tar.md5 and Odin3 v3.07.exe.
Next stop in our countdown should be about these tasks: power the smartphone off and then boot it into Download Mode; this is something that needs to be done like this: press and hold, together, the Volume Up, Home and Power. Run the Odin3 v3.07.exe as an Administrator by right-clicking on odin.exe and then on the option called "Run as administrator", which is in the context menu.
You have to continue by plugging your handset to your laptop (tip: use the USB cord that comes with your Galaxy Note GT-N7000B for this part).
When a yellow COM port number and "Added!!" pop on the phone's display, then you should get a move on to the next task; however, if the plugging did not happen as advised, you should either flash the USB Drivers once more or just use a different USB port.
A bunch of files will be required now, so do as follows: click on PDA and opt for the CODE file, then click on Phone and go for the MODEM file; after that click on CSC and select a CSC file, then click PIT and choose a .pit file.
Once you are done with the prompts above, you need to be careful of the following: check mark Auto Reboot, Repartition (only in case you chose the .pit file) and F. Reset Time, then tap START; by doing the latter, the firmware will be installed on your smartphone.
Having accomplished this particular feat, your Samsung Galaxy Note N7000B is going to enter a rebooting phase; when it gets out of it, be sure to look for PASS on the screen (and a green background to go with it).
[sc name="banner-jos"]The appearance of the two elements will be enough to tell you that you should unplug the handset from the notebook in the next second. The former is going to show you the Android 4.1.2 Jelly Bean build N7000DVLSB firmware in its "About phone" setting.
NOTE: So, if you spot the firmware there, you can opt for it and test it afterwards. But, should you not see it, then repeat our guide. A word of advice: if you see your N7000B stuck in boot animation or in something else (like the logo of the device's manufacturer), just go to the Recovery Mode, perform Factory Reset/Wipe Data and continue by operating Wipe Cache Partition and then selecting the system restarting option. End of problem.