Root Samsung Galaxy Note 2 SGH-I317
You can now root your Samsung Galaxy Note 2 SGH-I317 with the help of a new custom ROM that was developed, as usual, by a member on the XDA Developers forum. We tested this tool ourselves and vouch on its great qualities. After you follow the steps you will read here shortly, your handset will start displaying many improvements.
Requirements
The name of the tool with which you will root the smartphone is CF-Root. This is one very easy to use custom ROM. Also, it comes with an advantage that is hard to avoid: it has included few versions of Samsung's stock ROMs intact for you to use. Not to mention that it is also very fast compared to others.
But, in order to go through a successful process, first your Samsung Galaxy Note 2 SGH-I317 needs to follow some requirements. It's advisable to make a backup beforehand; that way you will not lose important data when the rooting ends. Then, it's recommended to fully charge the device and then go to the phone's menu and start the USB debugging.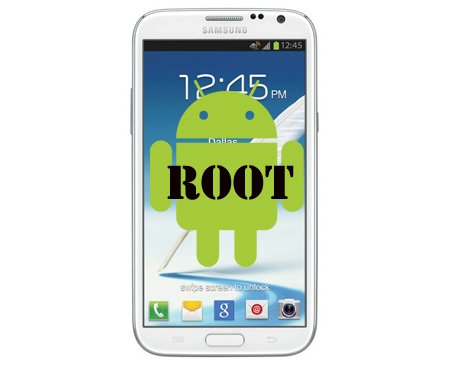 Important instructions
Now you can root the handset by following the steps below.
The first step is to connect your smartphone to your tablet via the former's USB cable and then click on the following link to download the Odin file.
Then, for the second step, get Odin from that link and extract the entire archive in a dedicated directory, on your computer.
The third step goes like this: go to this address or this one and download a tool called Chainfire's CF-Root. After this, wait till the downloading phase finishes and then extract the archive on your PC.
For step 4 you have to locate, after the end of the extraction process, a file with the extension .tar.md5. It is now safe to unplug the USB cord from the handset.
The following step, number 5, tells you to go to the directory where the Odin file was extracted at the previous step.
The sixth step needs you to execute the file that you will find in the same location. When the Odin menu appear, you must select the PDA and then select the .tar.md file, described in the previous step.
Step 7: boot into Download Mode, then connect the phone to your PC via the USB cord.
When you're done with this, for step 8 you have to go to Odin. The Repartition box must be unchecked (this is a very important step).
For the ninth step you need to press the option called Start and then just wait until the end of the rooting phase.
All that remains now is to experience what your Samsung Galaxy Note 2 SGH-I317 is capable of doing now that you've made it go through a rooting process.