How to root LG Optimus F6 MS500
You can now make room for root access on your LG Optimus F6 MS500! What your smartphone gains from that is invaluable. Here is how the procedure goes.
The presence of SRSRoot on your phone helps it perform increasingly better. As soon as you welcome it to this app, the LG Optimus F6 MS500 won't feel slower or in need of novelties. Instead, its dual-core 1.2 GHz Krait CPU shall move faster. Launched in 2013, the phone's also known under this name: LG D500. Its operating system is Android 4.1.2. This isn't something the SRSRoot minds. The app is actually more than fine with the various Android versions you throw its way.
The benefits of this procedure
The SRSRoot is available for free. Inside it are many types of new things. An SRS Server-powered tool, this freeware can also act as an unrooting method. You need to apply our rooting guide only after you've opted for a Build ID. You are more than welcome to select this version: JZO54K. If you don't want to use our variant, you are free to choose another one.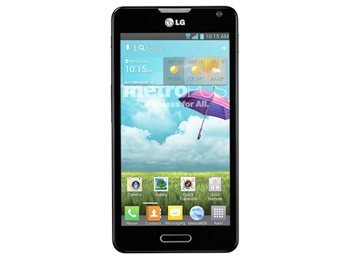 The SRSRoot is an appropriate rooting material for many products. Its presence means access to a wide variety of new features and root-only apps. There are plenty of battery tweaks and admin / superuser permission. Custom ROMs and customization tweaks will make an entry, too. What won't be delivered are these: security problems and bloatware.
A smartphone with root access is affected if an upgrade is performed. By doing that, you risk losing the device's system partition. The update process also means having to revoke the root access. This isn't going to apply to the internal / external SD cards or very important data.
The warranty that is now on your LG Optimus F6 has to be revoked, too. A method of grabbing it back implies the use of a special guide. Use the one that's good for your device.
Prerequisites
It's recommended that you go through these pre-requisites next:
the website that has phone-appropriate USB drivers is over here;
after clicking on it, their download will start on the laptop;
install these useful drivers on the device from earlier;
USB Debugging needs to be enabled on the phone;
all of your handset's data has to be preserved with various backups;
initiate a full NANDroid backup;
Windows must be on the laptop;
no security program has to be enabled on the laptop for now;
you have to disable, on the phone, its entire group of security programs;
charge the LG Optimus F6 MS500 until its battery is full.
Step by step instructions
Begin the procedure by downloading the rooting app on your laptop. The place which provides the SRSRoot for this crucial action is this one. Soon after the page is launched, look around for a download button.
This particular button has to be clicked on. When the download is finished, you will be asked to do this: install the app on the laptop.
Next mission is to launch, on the notebook, the SRSRoot and to tap Menu on the smartphone. After ending with these actions, Settings is the option to enable next. Unknown Sources should also be activated on the handset; it's the option sitting under Settings.
Enabling USB Debugging is something that needs to be done now. Tapping it has had to be done for those requirements. As such, if you've already activated it, do something else.
Like the following: create a connection between the phone and your notebook. This is going to need you to use the phone's USB cord. You have to allow some minutes to go by before moving on.
After waiting a bit, you need to start the smartphone's rooting. Doing that is possible via the tapping of Root Device (All Methods).
After the rooting mode is entered into, another round of waiting is necessary. This time, about 15 minutes are what you should be waiting for until the procedure finishes. After that, you can get on with the last step.
[sc name="banner-jos"]Should any problem occur during the rooting, we advise you to redo the steps. If no issue happens, then it's alright to end the tutorial. This is the final step: enter your phone in a rebooting phase.
To allow this to be done, all you have to perform is this: enable Reboot System Now. Once done with this, too, have some patience. Your LG Optimus F6 MS500 will be able to display the novelties in a couple of minutes.
If they are what you wanted in the first place, leave them be. Should they not appeal to you, unrooting the phone is something you can always turn to in times of need. As is our comment section under this post.