How to Root LG Optimus F3 LS720
What your LG Optimus F3 LS720 needs is to be rooted. What you get in exchange for applying this procedure are novelties and improvement options. Below is a post that tells you, in detail, how to experience root access on your phone!
This tutorial right here has the right rooting tool for your smartphone. The name of this very useful instrument is SRSRoot. This, in fact, is an app that is available for no costs. Once downloaded on your device, it will start doing its job at once. This app doesn't care what gadget it's used on. Your LG Optimus F3 is also available for these carriers: Sprint, Virgin Mobile, MetroPCS and T-Mobile USA. Available since last year, the handset comes with a dual-core 1.2 GHz Krait CPU. The following is its OS: Android 4.1.2 Jelly Bean. We mentioned these two because the processor will move faster and the operating system will not be deleted.
The benefits of this procedure
Let's now see what the freeware has in store for the phone. New features and customization options are the first of the bunch. Numerous battery tweaks and custom ROMs alike are also offered. Root-only apps and admin / superuser permission make an appearance, too. The rooting is done without bloatware or security worries. The app's powered by an SRS Server and you have to use a Build ID. The one we worked with was JZO54K. The SRSRoot is also made to work with other IDs.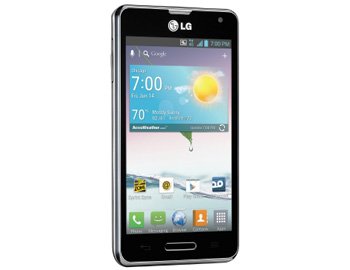 The bad thing about having root access is represented by warranty damage. However, it's very easy to restore it. Numerous online methods are available for your device. A tutorial on how to retrieve the warranty is one which must include your smartphone's name. Follow it and the problem will be solved. Keep in mind that both the root access and system partition get revoked and deleted, respectively. The handset will lose them both if an upgrade is performed on it. This are the only negative aspects when updating the smartphone. Important data and internal / external SD cards are left undamaged.
Prerequisites
You cannot begin the rooting without applying some pre-requisites. They need you to do as follows:
open, on the notebook, this Internet page;
USB drivers compatible with the handset are on it and your notebook must contain them;
once they are downloaded there, you should flash them on it;
after that, your task is to enable, on the phone, an option called USB Debugging;
you have to create backups for the phone so that no important data is lost;
be sure to initiate a full NANDroid backup;
the notebook must have a Windows version;
charge the LG Optimus F3 LS720;
the security programs located on your notebook needs to be turned off;
the security programs inside your smartphone are to be turned off.
Step by step instructions
For our next part, we will familiarize you with our rooting steps.
This is what the first one asks of you: download the SRSRoot from here on the notebook. This action is to be followed by another one. After that page is launched, you're to click on its download button.
Then install the app and open it on your notebook. Menu has to be enabled on the phone, and Settings has to be tapped, too.
Once finished with these actions, look for Unknown Sources under the Settings option. You have to activate it, then go to the USB Debugging you were asked to enable. Time to activate the option now if you didn't tap it above.
The notebook and your LG Optimus F3 must enter a connection afterwards. Begin the procedure with help from the handset's USB cable. The plugging which will be initiated takes only a short amount of time to end.
And right after your devices are connected to one another, you can finally let your phone be rooted. Root Device (All Methods) is there to start the procedure.
For this important step to happen, you need to enable that one option. When the action's commenced, it'll take close to 15 minutes till it's done. If the waiting process becomes longer, your only viable solution is to redo the steps.
[sc name="banner-jos"]Another very important thing to perform when the rooting is over is to reboot the handset. Restarting this device can't be achieved if you don't enable one last option. This is it: Reboot System Now. Activating it will bring you very close to actually enjoying those rooting benefits.
Which you can do as soon as the device starts again. You should make sure the novelties are sampled before deciding whether or not they're what you need. Should the new and varied stuff prove unwanted, the SRSRoot is there to revoke your LG Optimus F3 LS720 of the root access.
You can get answers to problems encountered during the procedure below. Feel free to use the comment box there.