How to Root HTC One Max
HTC One Max will soon rejoice, and so will you. That's due to one great app called SRSRoot. With it, the device shall get accustomed to brand new additions. Thanks to them, the phone will display one of its best performances!
Root access is what your smartphone will get in exchange for having this app on it. By featuring this dedicated tool, your 2013-released handset will put on a great performance. Such an app is free of charge. Attached to it are numerous goodies. But first off, here's the Build ID our guide uses: KOT49H release-keys. The SRSRoot is capable of functioning with many different Build IDs.
The advantages of this procedure
The app comes powered by an SRS Server and it works with plenty of different gadgets. The phone comes with the followinf CPU: quad-core 1.7 GHz Krait 300. The root access will offer superior speeds for the phone. Android 4.3 Jelly Bean is the OS that runs on your HTC One Max. The SRSRoot software won't erase this version from your handset.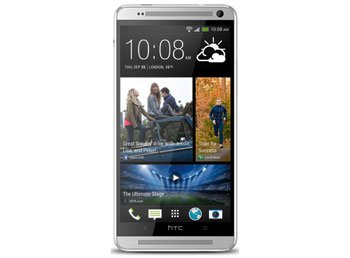 Rooting your smartphone is the beginning of something great. With the new rooting app on-board, the device will have battery tweaks and new features. Moving on, the One Max you own will be offered tweaks for customization purposes. You'll also enjoy having root-only apps and custom ROMs, too. This tool will also help you enjoy superuser and admin permission.
The app won't leave you with security problems or unwanted programs. And, if you don't like root access anymore, the solution is this: use the same app to unroot your phone!
Havig an update performed on a phone with root access means going through some disadvantages. The root access will very soon be revoked. After the update ends, the device will lose its system partition, too. Its data will not go through that. Neither will the handset's internal and external SD cards.
Prerequisites
Your smartphone's warranty will suffer once the root access is achieved. You will lose it after that happens, so make sure you find a guide on how to have it back.
on your notebook there must be USB drivers that offer compatibility with your smartphone;
these should be downloaded on that device from this page;
generate, for your handset's data, several standard backups;
generate, when you are done, a full NANDroid backup;
a fully charged battery must be running inside the HTC One Max;
the OS variant that's currently operating on the handset should be Windows;
continue by turning off the notebook's security programs;
then turn off the security programs inside your smartphone.
Step by step instructions
For the best results, you need to perform a rooting only via certain steps. Behold the first one: download the SRSRoot app on the notebook you own.
To get to this file, this page should be accessed. When you are on it, look for a download button. Click on it, then let the download begin.
As soon as you see it end, you have to go to the downloaded package. Install it on the notebook. When you are done with this, launch it there and do this: tap Unknown Sources.
This option may be hard to find for newbies. Here is how you can locate it: tap Menu and Settings, then look under the latter.
The next task you need to perform asks you to activate USB Debugging. This step should only be performed if you haven't enabled this before. If you have, though, time for this action: connect the phone to your notebook.
Usually, the plugging is done via the USB cable of your handset. Wait for the products to enter said plugging, then begin the phone's rooting. This device will enter that phase if you tap Root Device (All Methods).
[sc name="banner-jos"]The rooting can very well encounter problems. So, if you have to wait more than 15 minutes for the rooting to end, we encourage you to redo the steps.
If the rooting does not go through issues, you should do the following: restart the phone. Tap Reboot System Now to enable that.
The HTC One Max is now complete. Its root access allows you to fully enjoy all the goodies we presented before. Should your device feel strange, unroot it with the same dedicated application used today.
If problems arise while rooting the phone, use the comment box below and ask us for help!