How to Root HTC Desire 601
Previously known as HTC Zara, your HTC Desire 601 will feature rooting software soon. Among the many rooting methods available today, SRSRoot is the most accessible one. Your smartphone will only have to go through special steps to get it. And they're all easy to perform! More below.
If you've never considered a rooting, we advise you to try one. The HTC Desire 601 you're using will gain many benefits from this procedure. To apply the SRSRoot tool on your handset, make sure it's running Android 4.2.2 Jelly Bean. Your device came out with a dual-core 1.4 GHz CPU. If you go and root it, the processor's performance will improve. As will the smartphone as a whole. You'll see what we mean by reading the following paragraphs!
The benefits of rooting
This rooting process uses the following Build ID: JDQ39. Fortunately, this application doesn't only stop at this Build ID; many others can be used. That's one of the many advantages this tool has. Others include support for various versions of Android and brands.
Also, even if your handset uses a different OS version, the method presented today allows you to use it without having to uninstall the other variant. Another very important thing to those interested: you can always unroot the phone with the same tool. You can root your smartphone without flashing it thanks to the fact that it's powered by an SRS Server.
If you own a rooted HTC Desire 601, you can expect it to deliver great stuff. This means new apps, root-only apps and new features. The rooting also allows you to personalize your device and enjoy it more thanks to battery tweaks. Your smartphone can receive loads of custom ROMs if you want that. And you will be offered the following: admin as well as superuser permission. No such thing as bloatware if you own a rooted device.
Even if the phone gets root access, you will have to experience some cons. To upgrade your product to the most recent Android version with special firmware, your device will lose its system partition and root access. To root a phone, you'll have to give its warranty up. Other than these disadvantages, you should be aware of the following: using another phone than this one for our guide will damage it.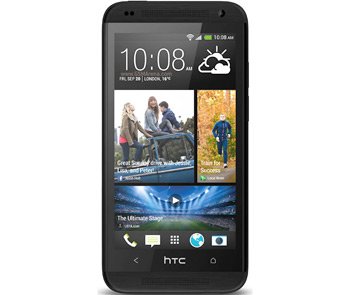 Prerequisites
The rooting is close to starting. Before you follow the steps you'll discover below, do the following:
make some standard backups to save the data on your HTC Desire 601 from being deleted;
a full NANDroid backup should be created as soon as you're done with the standard one;
use a phone whose battery is fully charged;
install USB drivers on your notebook for this phone model;
the notebook's security methods have to be turned off;
the handset's security programs should be deactivated, too;
USB Debugging is an option that must be turned on, so enable it on the smartphone now;
your notebook should be using Windows.
Step by step instructions
To get this dedicated software on your HTC Desire 601, you won't have to prepare your wallet. This is a tool which costs you nothing to download and then use.
The first step that needs your attention: go here and click on the button which allows you to download the SRSRoot tool on the device. After it's downloaded there, flash it on your notebook.
Open the SRSRoot software there afterwards, then enable Unknown Sources. To quickly locate this option, go to Menu, tap Settings and you'll see it under this option.
While you're here, activate USB Debugging, too; but only do this if you haven't turned it on during the pre-requisites phase. If you have already, move on.
Which needs to be done like this: establish, with the phone's USB cord, a connection between this device and the laptop. The plugging requires some waiting period till it's over.
[sc name="banner-jos"]Then, when the products have established a connection, click on this option to activate it: Click on Root Device (All Methods). This is the part where all you need to do is wait for the rooting to start and then end.
The ending will come after no more than 10 minutes. And that is all there is to it! The HTC Desire 601 is a rooted device now. You can immerse yourself in the advantages it delivers.
If you have trouble rooting the phone, leave questions below.