How to Root Galaxy Tab 10.1 GT-P7510
Galaxy Tab 10.1 GT-P7510 receives new software today. The purpose of this tool is related to your tablet's improvement needs. Which are possible only if there's root access on it.
You can root your gadget with SRSRoot, among others. This method in particular is great. Besides offering you access to numerous improvement options, this tool has many advantages which make it a top choice among rooting methods.
These pros include compatibility with numerous brands, Android versions and the possibility to unroot your tablet with it. The Build ID you can use for your device doesn't have to be the one we ourselves used: IMM76D.XWLP3. The application supports many other Build IDs. This software is already powered by the SRS Server.
Launched almost 3 years ago, the Samsung GT-P7510 features a dual-core 1 GHz Cortex-A9 processor. But the speed this CPU currently delivers will become loads better if you have the SRSRoot installed on your tablet.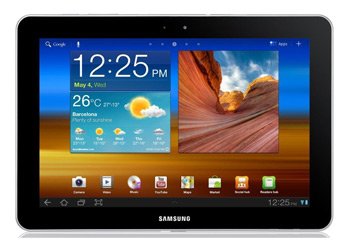 The novelties
Besides ending up with a superior CPU, your gadget will also have an improved battery unit. The novelties delivered by the new rooting app also include this: root-only apps. Superuser and admin permission are delivered, too, as are new features. Better yet, you'll experience custom ROMs and also options to end up with a fully customized tablet. There's more on the menu: your device won't receive bloatware. Neither will it have to go through damage done by various security problems.
But a rooted tablet also means several cons. The one that applies on every device is this: the warranty will be gone by the time you're done with the rooting. If you've discovered a new update for your Android OS and you want it installed, the gadget's root access will be revoked. Its system partition is going to go through damage, too. The important data stored on the Galaxy Tab 10.1 P7510 will stay on your tablet. The internal and external SD cards inside the device won't be damaged by this app.
Prerequisites
If you don't mind these disadvantages and you're interested in rooting your tablet, we put together some steps for you. They should be followed as soon as you're done with the following pre-requisites:
the important data you keep inside the Galaxy Tab 10.1 GT-P7510 has to be saved via a backup;
perform a full NANDroid backup (the guide is here);
go to USB Debugging on the tablet;
turn this option on;
should charge levels be low on your tablet, fully charge the battery;
look for USB drivers compatible with the tablet here;
have them downloaded on your notebook;
turn off the security programs running on the latter;
deactivate the security options installed on the notebook;
this rooting needs a laptop with Windows installed on it.
Step by step instructions
After you perform all of the above, you have to start the guide.
Consider this first step: make sure your notebook has this dedicated software downloaded on it. The place to get this app from is this.
Go to that page and click on a download button which will be displayed there. Use only the link we provided; if you download the app from another source, your gadget is going to be damaged.
As soon as your laptop has this app, consider installing it there. Then open it on the laptop and move on. To continue, turn on Unknown Sources from Settings.
To launch Settings, open Menu on the tablet. You should also do this: turn USB Debugging on. This is an option that had to be enabled for our requirements.
So activate it only if you haven't done so earlier. If you have, though, no need to turn it on at this point. Simply do the following: make sure there's a connection created between your notebook and the tablet.
For the two to be plugged to one another, the tablet's USB cord must be used. Have some patience now till the devices have entered a connection.
[sc name="banner-jos"]When they have, tap this option: Root Device (All Methods). By turning this on, the rooting of your Samsung P7510 will begin.
Again, wait until this process is also done. Generally, such a procedure will end in no more than 15 minutes. If more time passes, repeat the steps.
After the process is finished, reboot your tablet. Now you can finally use the rooting goodies we advertised not too long ago. If root access isn't to your liking, unroot the device with the SRSRoot.
Below this post is a comment field. You can use it in case you have questions about today's procedure!