How to root Galaxy S3 I9305 LTE on XXBME3 Jelly Bean 4.1.2 Firmware
Galaxy S3 I9305 LTE version is the smartphone we opted for when we wrote this guide. The model in here is one of the most beloved handsets that the South Korean has ever made.
Ever since so many people were left impressed by its performance, we thought a tutorial on how to root it so that the device is able to offer even more reason to enjoy using it.
Requirements
We are going to teach you how to root the phone somewhat later on, because for now we want to show you what pre-requisites to go through. For one, make sure your smartphone is the model which is flashed with a tool called XXBME3 Android 4.1.2 Jelly Bean official firmware. Then be prepared to have your handset installed with something known as Odin (this one is perfectly capable to install a rooting kernel on the Galaxy S3 GT-I9305).
Another requirement tells you that you have to create a backup of all the info which you see as important after the rooting is over. Then make sure you find, download and save the following zip files on your notebook: Odin tool and . The last pre-requisite you need to take into account should happen like this: look at the battery icon of your device and fully charge the unit if it's lacking juices. The final requirement: install USB drivers on your PC (choose the ones meant for your phone).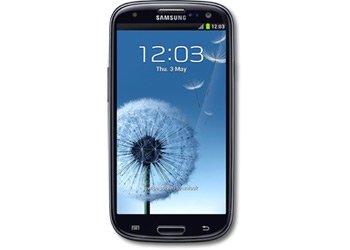 As soon as the I9305 is fully rooted, you will find out that its warranty is going to be missing from it. The only way you will be able to get it back is by performing this: get firmware update from Samsung on this particular model.
Here is the tutorial that is going to make your device experience all sorts of benefits from now on.
Instructions
The first task we give you tells you to extract both the two zip files that are now on your comp; at the end of this action, look for these two files: Odin tool .exe and then for CF-Auto-Root file.
Now take your Galaxy S3 I9305 LTE and power it off. When that task is over, you should get ready to enter the smartphone into Download Mode; which is done like this: press and hold, at the same time, Volume Down, Home and Power; when the display flashes, you need to press Volume Down one more time.
Go to the Odin3 v3.07.exe when the handset is in the Download Mode and run that file as an Admin.
After that plug the phone to the laptop; once "Added!!" and a yellow COM port number pop on the screen, the two devices are well connected to each other. If nothing of the sort happens, then remedy this unpleasant situation by either flashing USB Drivers for your model on your PC or by making use of a different USB port this time.
[sc name="banner-jos"]After you're done with these actions, you have to continue by clicking PDA and then opting for the CF-Auto-Root file; when that's over, choose F. Reset Time and then Auto Reboot in case they are not checked (remain in the Odin window for this step).
The installation of the firmware needed for the rooting phase needs to be started on your phone; for that, tap START and wait.
At the end of the installation period, your Galaxy S3 I9305 LTE shall reboot; also, PASS is going to pop on the screen so that you have to disconnect the phone from your laptop and complete the rooting procedure.
Your handset is finally ready to enjoy what a rooting is all about!