How to Root Galaxy Note 3 SM-N9007 with One Click CF-Auto Root Tool
As a rooted phone, Samsung Galaxy Note 3 SM-N9007 will end up with lots of advantages. Chainfire recently developed One Click CF-Auto Root Tool. You will be able to root your device with it, so don't go anywhere!
For starters, why should you root your Samsung N9007? Because you will be able to install MODs and custom firmware. Another pro of a rooted smartphone: the possibility to work with system files whenever you want, customize your device and enjoy many new goodies. A disadvantage of getting your device rooted: its warranty is going to be erased. But there's good news about that. The warranty will return after you perform an upgrade via official firmware and reset the flash counter to 0 with special apps.
You will not have to use TWRP or ClockworkMod Recovery to root your smartphone. You will only have to use the Galaxy Note 3 SM-N9007 instead of another model. If you do that, you will face a bricked phone.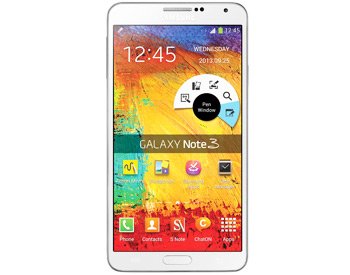 Prerequisites
As with any new procedure out there, the rooting of your phone needs some pre-requisites. Only after completing them will you be able to root the device. So be sure to do the following now:
install, on your laptop, USB drivers that are suitable for your smartphone;
charge the battery of your Samsung SM-N9007;
create a couple of backup to keep the phone's data safe;
USB Debugging needs to be enabled on your handset.
Step by step instructions
The rooting of your N9007 is now upon us.
The step to begin it officially tells you to download Odin tool and on your laptop's desktop. The next part comes with these indications: unzip, with WinRar, the two packages on the laptop, too.
You will find, among the extracted files, these two: Odin3 v3.09.exe and .tar.md5. If you have located both of them, time now to do as follows: before entering the phone in Download Mode, make sure it's powered off first.
In order to boot your device in that mode, do this: simultaneously press and hold Volume down and Home, press Power, wait until a message with a warning appears, then press only Volume Up.
After having entered this required mode, you should be able to run this file as Admin: Odin3 v3.09.exe. Be sure to ensure a connection between the phone and your notebook with the help of the handset's USB cord.
As soon as the Odin delivers "Added!!" in its message box and a COM port with a yellow number comes up, you will know that the plugging is done. In case the connection doesn't happen, we recommend installing the USB drivers again or working with a different USB port.
This is what you have to do next: tap AP. After that, opt for the CF-Auto-Root-htdlte-htdltedi-smn9007.tar.md5 file and then check these boxes in Odin: F. Reset Time and Auto Reboot. Any other box will have to be unchecked.
When done, you will have to begin the installation of the rooting tool on your smartphone. Do so by tapping the button known as "Start". This process of flashing will end when the Samsung SM-N9007 restarts on its own.
The rebooting will be followed by the appearance of this message in green on the display: "Pass". The rooting firmware is now ready to be enjoyed. Before that, we advise you to go and disconnect your smartphone from your notebook.
In order to know whether or not the Galaxy Note 3 SM-N9007 is installed with the CF-Auto-Root-htdlte-htdltedi-smn9007.tar.md5, you have to do some things.
The first of them tells you this: go to Google Play Store. The second of them sounds like this: while in the Google Play Store, look for an app whose name is Root Checker.
[sc name="banner-jos"]You don't have to pay to get it on your handset. Now use it and see if your phone has root access. If it does, you can start using your freshly rooted device and discovers everything it's capable of doing!
Should there be problems during the rooting process, it's always good to repeat our guide. That will solve the problem in no time. If it still doesn't, we're here to help. Just use the comment section under this post and we'll offer solutions.