How to Root Samsung Galaxy Note 3 GT-N9000
With SRSRoot tool available for your Galaxy Note 3 GT-N9000, all you need is this phone and a rooting guide. You provide the first and we provide the latter!
If your Samsung Galaxy Note 3 already has Android 4.3 Jelly Bean and you want to root it, one of the best methods is the SRSRoot one. This special method is among the easiest options available. Once it's featured on your device, the goodies which come with a rooting will immediately become available for you to test out.
Here's a quick look at what these goodies mean: root-only apps, custom ROMs, battery enhancers, customization tweaks and more. Simply put: a rooted handset is a better handset on all accounts! Not to mention that you as a user are about to receive the following permissions: admin and superuser.
The advantages
But where there are advantages there are also disadvantages. A rooted device means lost warranty, for one. Then you should be careful what gadget model you use; if it's not the right one, you risk damaging it.
The smartphone we're rooting today is powered by JDQ39.N9000XXUAMDF Build ID. This doesn't mean you can't use the SRSRoot tool for different other Build IDs. Moreover, this tool doesn't cost a thing to download and use.
The SRSRoot tool is a popular method for many reasons. We mentioned its ease of use earlier. We will continue with another reason to download it: it supports plenty of Android variants. The latter can be the 1.5 version, the 4.3 JB version and everything in-between.
No matter the brand you choose to use, this is a rooting method that works with many device models (be they a tablet or a smartphone). If you ever decide to get rid of root access, the SRSRoot works as an unrooting method, too. SRS Server powers this tool; in other words: your gadget is able to be rooted without you having to flash it.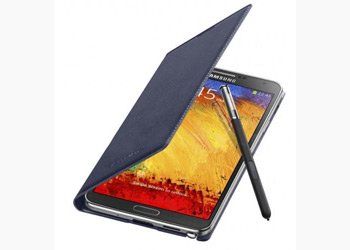 Prerequisites
And now, some really important requirements for you to complete before the rooting:
your Galaxy Note 3 GT-N9000 must sport a fully charged battery unit;
to prevent your phone's data from being lost or damaged, a backup is needed;
after the backup's generated, you should also create a full NANDroid backup;
your smartphone's USB Debugging option must be activated, so do that next;
there are certain USB drivers that must be downloaded on your laptop from this location;
disable the phone's security programs now;
deactivate the security programs installed on your notebook;
your notebook's operating system must be the Windows one version.
Step by step instructions
Don't forget to stick close to us from now on. We'll show you what steps you have to follow for the rooting phase.
You'll need to download a certain file from a certain place. When you get there, you must tap a button that you'll see on that page. This action will make sure you have the SRSRoot tool downloaded and installed on your device.
After you do this, the software will have to be launched on the notebook you use. Once a couple of minutes are up, the new software will pop up on the display.
When this is completed, you will see a Settings option if you look in the Menu of your phone. Under this option is another one whose name is Unknown Sources.
Be sure to turn on the latter for the next step. Your Samsung GT-N9000 and notebook must now enter a connection phase. For this, use the USB cord that belongs to the Galaxy Note 3.
The connection will be generated afterwards, so wait for it to happen. When it does, you should tap Root Device (All Methods). This option is located inside the SRSRoot software. After you've tapped this particular option, you'll be required to have some patience once more.
[sc name="banner-jos"]After a few minutes are finally up, you'll see that the new SRSRoot tool is on your smartphone at last. Give it a go by opening it on the handset. If you don't see the new software there, you should repeat the guide until you have this tool installed on the phone.
If you have trouble performing the rooting, we recommend using the comment section underneath this tutorial. Leave your questions there and we'll try to answer them as best we can!