How to Root Galaxy Note 10.1 GT-N8013
Galaxy Note 10.1 GT-N8013 is on the brink of experiencing a new world altogether. That's possible only if you get a rooting tool for it. And we have one which is the perfect fit for your tablet. Its name will be revealed below; and so will the steps leading to its installation!
The tablet you're holding has many specifications; among them is an Android 4.1.2 Jelly Bean OS. This is a version the SRSRoot is perfectly compatible with. The tool that'll provide root access is free to use. When you have this tool on your tablet, you're certain that its quad-core 1.4 GHz CPU will react that much faster. There's a lot more to the app than this.
The benefits of this procedure
The SRSRoot will open the way to an improved experience minus security issues and bloatware. If you aren't satisfied with the root access, this is an app which functions as an unrooting tool. There are also a lot of custom ROMs and new features to consider in the meantime. As are plenty of battery options and root-only apps. Compatibility with many different devices is another strong point of this app. A Build ID has to be used for the rooting. If you want, you can make use of our option: JZO54K.N8013UEUCMB3; however, the freeware works with other examples of Build IDs.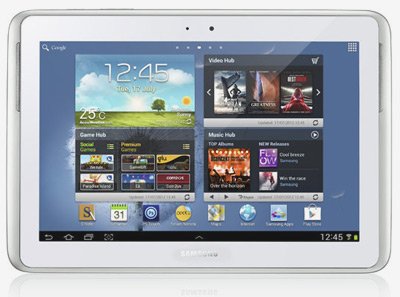 Another set of rooting goodies contains customization options and admin / superuser permission. An SRS Server is the one to power the new app.
Your tablet's imminent upgrade will delete the system partition. Root access will also become history; important data won't. If you want a rooting, you'll have to look for a post on how to restore the gadget's warranty.
Prerequisites
The info above has done its part into convincing you of the greatness that is the SRSRoot. To make sure you end up with such an app, you have some requirements to look into. Each of these is displayed right now:
discover USB drivers on this page and download them on your laptop;
next up, have these USB drivers flashed on the latter;
look at the tablet's battery levels and, should they be low, fully charge the device;
backups are a good way to protect the data on your tablet from viruses, so create a couple of them;
a full NANDroid backup has to be performed as well;
the laptop's security programs are to be turned off;
the tablet's security programs are to be disabled, too;
USB Debugging on your Galaxy Tab GT-N8013 should be turned on;
Windows is the sole OS which works with the rooting process.
Step by step instructions
You're going to have to consider certain steps for the next part. They are the ones that guarantee a fully rooted Galaxy Note 10.1 GT-N8013.
For now, here's the action you should first perform: download the SRSRoot. The app has to be on your laptop. The tool is located on this website; click, once there, on a download button.
Don't move on until the app is installed and then open on the laptop. When both of these actions are completed, enable, from Settings, the following option: Unknown Sources.
USB Debugging is another option which you have to turn on. Do it only if you didn't enable it before.
If you have, then here's our next step for you: plug the tablet to the laptop. Enable this action via the USB cord which belongs to your Galaxy Note 10.1 GT-N8013.
Then, if the products have entered the connection, it's time to do as follows: enable the rooting procedure. Your task is to click on the following: Root Device (All Methods).
When the clicking's over and the option's activated, the rooting is going to need some time to begin and end. The whole duration of this process will be somewhere around 15 minutes.
If you're required to wait more than intended, then we suggest solving this situation. The best solution is this: retrace the old steps before and have them repeated. At the end of this part you will be able to perform our final step.
[sc name="banner-jos"]This consists of you doing as such: find and activate Reboot System Now. This option once turned on, you'll be asked to let the Samsung GT-N8013 restart of its own accord. After this happens, your gadget will be allowed to have a go at the rooting improvements we previously advertised.
If you are done with the testing, you'll be able to take a decision on whether or not to revoke the root access. In case you want to get rid of it, consider the SRSRoot freeware.
While performing our guide you may come upon issues. The comment box that's under this guide will provide answers to your questions and solutions for your problems.