How to Root Galaxy Core Duos GT-I8268
You and your Galaxy Core Duos GT-I8268 will have the time of your lives. This will result from the rooting of your smartphone. With SRSRoot attached to this device, you have many improvement opportunities for it. To get things moving, we have this tutorial for you.
Taking your handset and rooting it will benefit this model a lot. By presenting it to the SRSRoot, you'll no longer have a weak handset. By weak we mean its CPU speed and battery life. The latter's going to receive options that will offer longer life to this important element. The 1.2 GHz processor will offer better speed and your phone'll enjoy new features. A rooted smartphone also welcomes customization options and root-only apps in tow. You will see that the GT-I8268 isn't burdened with bloatware.
The advantages of this procedure
The SRSRoot is freeware that lets you consider it if you want an unrooted handset. After it's complete with useful root access, the device shall sport admin and superuser permission, too. The app's powered by an SRS Server. It works perfectly fine with all of your gadgets, no matter their manufacturer. A Build ID is a good idea if you want a rooted phone; JZO54K.I8268ZMAME1 is what we considered for your device. The app in here allows the owner of whatever device to use other Build IDs.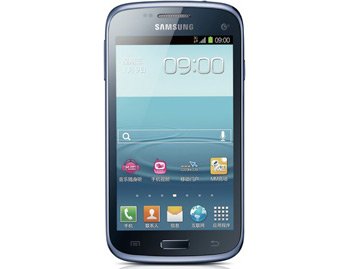 The goodies you should expect from the rooting include custom ROMs, also. The rooting doesn't deliver problems security-wise. And you won't lose the Android 4.1.2 JB your phone comes with.
Updates done on rooted devices affect some of the latter's stuff. Your own phone's root access will be revoked. Its system partition will then be deleted. Its data will stay on; as will other elements, such as the internal / external SD cards. The warranty will disappear; retrieve it with a dedicated tutorial.
Prerequisites
To make sure everything's going well, you have to consider several pre-requisites. These are described here:
our guide requires that your laptop's operating system be the Windows variant;
find USB drivers at this address and download them next on the laptop;
install the drivers there afterwards;
backups are something you need to generate so that the handset's data is safe all the way through;
create a full NANDroid backup;
the phone's security programs will have to be turned off for a while;
your laptop's security programs are something that needs disabling, too;
USB Debugging should be turned on during the rooting phase;
it's good to check the phone's battery levels and, should they be almost empty, to fully charge the Galaxy Core Duos GT-I8268.
Step by step instructions
You aren't that far now from rooting the smartphone. Simply concentrate on our steps and it'll all go smoothly!
Your first course of action refers to the download of the SRSRoot on the laptop. The exact location of this tool is on this website. Launch, on the laptop's browser, that page; then, when you're on it, a download button shall be seen.
Click on it; the app's download is now happening. The downloaded app must then go through these actions: after you flash it on the laptop, you'd better open it there, too.
The next action we have for you: find and open Menu by tapping it. Settings is the next option you should tap. Its activation once performed, find Unknown Sources below it.
After this last option is turned on, activate USB Debugging. We should add here that you only have to turn this option on if you didn't do it for the pre-requisites displayed above.
The USB cable which belongs to your Samsung GT-I8268 has to be put to use. In other words: create a connection between the laptop and handset with it.
The plugging will be successful after a few minutes. That's when you should actually root the handset. As soon as you're ready for doing this, you should find out how to do it.
[sc name="banner-jos"]This is where you learn how; look for Root Device (All Methods) on your phone. Click on this to set things in motion. The rooting of your device will only last some 11 minutes; in case it doesn't take 11 minutes, you have to go back to the earlier steps and repeat them. This will solve any problem you may have here.
Once the procedure ends, you should reboot the smartphone. This is done by looking for Reboot System Now and tapping it. After doing as instructed, the Galaxy Core Duos GT-I8268 will come back to life; meaning that its root access will let you enjoy all of the novelties we previously presented you with.
At this part in our guide, you can just keep the root access or revoke it with the SRSRoot app. After you decide what to do, take a look at the comment box below; leave your questions there if you find yourself in trouble.