How to Root Galaxy Ace GT-S5830
Galaxy Ace GT-S5830 has a rooting going on. A procedure of such importance has to be helped by a tool that's both easy to use and full of novelties. We have just the method to accommodate both requirements. You'll discover all about it shortly!
SRSRoot was launched not too long ago. The wealth of novelties and ease of use among others recommend it for rooting. This is one tool which can be used on a wide variety of gadgets, no matter their brand. It's completely powered by an SRS Server and it works as an unrooting app, too.
To be able to get it on the phone, you won't have to lose its Android OS. Thanks to this, the SRSRoot app provides full access to its goodies even if you're using different OS versions of Android. Also, the rooting method we aim to use today delivers the possibility to play with numerous new features and different root-only apps.
The benefits of this method
Once you're the owner of a rooted Galaxy Ace S5830, you will come across new stuff such as different options to customize the phone. You'll also be able to use the device for many more hours than in the past. The general performance, including the one delivered by the CPU, receives definite improvement.
Otherwise known as Galaxy Ace La Fleur or Galaxy Ace Hugo Boss, this handset can be rooted through numerous Build IDs. In our case we decided on this one: FROYO.BUKB2. The SRSRoot is a tool that provides admin and superuser permission, too. If you haven't used custom ROMs before now, you will be able to do so after the phone's rooted.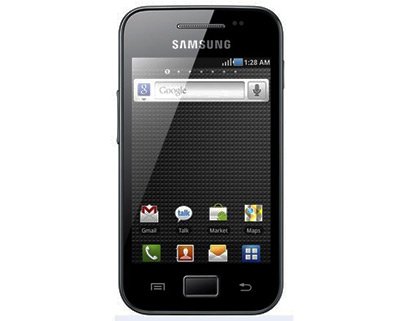 As well as having its overall performance boosted, your device will not give up its internal and external SD cards if updated. This will also happen for the phone's important content if you go for an upgrade. But there is the following to go through once an update does happen: root access will be revoked. The system partition shall be deleted from the smartphone.
The warranty has to be revoked, too.
Prerequisites
If you are bent on rooting the Galaxy Ace S5830 with this app, you have to consider some basic preparations:
we recommend performing a set of normal backups first;
then perform the usual full NANDroid backup;
access USB Debugging on the Samsung GT-S5830 and activate it;
consider checking battery levels and charging the handset if need be;
the laptop has to feature USB drivers from this address, which means that they have to be downloaded on it;
disable the security programs found on your handset;
then turn off the ones used by the notebook;
a pre-installed Windows OS must be on your laptop.
Step by step instructions
When you're sure you've done all of the above as intended, you have to perform our steps. Each of them is crucial, so don't forget to perform all of them for the right result!
For the first step, consider the following action: access this page. After it's launched, find a download button. You won't miss it; when you see it, be sure to click on it.
That way, your laptop will have the SRSRoot app downloaded on it. Next, flash it there and, when that's done, open it. Now move on to this task: turn on Menu and then Settings.
Right under the latter you will come across Unknown Sources. It's your job to tick it, too. What comes after this step is as follows: enable an option called USB Debugging.
If you have turned it on before now, then do this: use the phone's USB cord to initiate a connection between this device and the laptop.
[sc name="banner-jos"]Root Device (All Methods) is the option which, once tapped, will begin the rooting procedure. The only thing you should do now is wait. The procedure won't take long to end.
Then, when the process is finished, you will have to help your handset reboot. Once the latter happens, you'll have a rooted Galaxy Ace GT-S5830. If you don't, do the following: repeat our steps.
But if root access is indeed on your smartphone, have fun with its new additions. They may not be what you were hoping for. In that case, use an unrooting method. To take the full access away, try the same application, too.
You can leave your questions with us in the comment section below!