Manually install Adobe Flash Player on your Android phone
The tutorial we have for you today contains the steps which will install Adobe Flash Player on a device that runs Android. If this is your first time performing such a guide, you have nothing to worry about: the steps inside it don't require you to be a pro.
In case your mind is set on having Flash by going to Google Play and downloading it from there, tough luck: the tool won't be there. This is why we wrote this guide: to help you get this player on either your handset or your tablet sporting the Android OS.
Requirements
But before we do that, you need to know some things. Like the fact that the Flash Player can easily turn against you. The reason for that: the lack of any support. Which, in turn, will attract the appearance of various security issues. Also, you won't receive stability/security updates.
If you own a smartphone or a tablet running the Jelly Bean operating system, this player is going to have problems in the stability area when playing Flash clips and such. Finally, you should be warned that you must disable a security option that comes with the OS, then enable it again.
To be successful in your attempt of manually installing the new player on an Android gadget, you should have the following item: a device that comes with such an operating system. Should your gadget run the Android 4.1 version, find out if your smartphone/tablet ships with a stock browser. The Chrome one has no Flash support. Then look for an application called either Internet or Browser.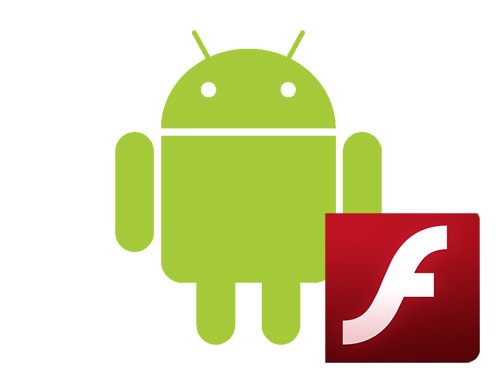 Important instructions
And now we are finally close to the purpose of our article. Here are the steps you must follow with a lot of concentration.
Step 1 is very simple: choose the button named Unknown sources.
[sc name="banner-jos"]For step 2 just get the Flash for Android apps already downloaded. Once you have it, it is going to grab the file from Adobe. Then all you have to do is to check the notification area; after this, make sure to install the file by tapping on it. This will bring a screen that says Install. Tap that option.
The third step looks like this: go to the stock browser on the smartphone or tablet you use.
For the fourth step you have to go to the following: if your device sports the Android 2.2 or 2.3, go to Menu, then Settings. That is going to land you in the Enable plugins area. If the OS on your gadget is the Android 3.0 version (or later), go to the following: Menu > Settings > Advanced > Enable plugins. Here you can choose how to enable Flash content; if you want it to be selectively, opt for On demand. Should you wish for an all the time option, choose the option called Always on.
The last step is also very easy. Confirm the fact that the Flash Player is doing its job. That is done .
After you click that and see whether everything's going swell, uncheck the option called Unknown sources. Once you have the Flash, you are left with a lot less protection. Which may cause problems when you choose to look for content which uses Flash. So be careful and only install this if you are sure you really want it.