How to Install KitKat 4.4.2 UBU0ANF1 on Galaxy Core 2 Duos SM-G355M
You might want to try Android 4.4.2 UBU0ANF1 for Galaxy Core 2 Duos SM-G355M. Why? Because your smartphone will thank you in the end. If we've made you intrigued, find more details on this procedure – and the steps which install the firmware – here!
The new UBU0ANF1 is an official tool which upgrades your Samsung SM-G355M. It does so quickly and smoothly, You will, once the update is over, end up with several novelties that will do do your device good.
This new firmware requires the phone model we just mentioned. If this tool gets in contact with another model, you'll brick it.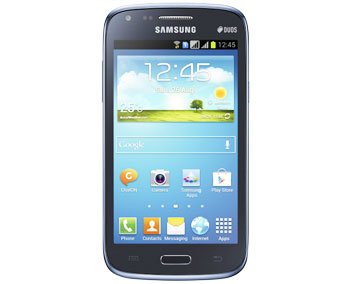 The benefits of this procedure
The new firmware was launched this June. It's only available for these countries: Brazil (Claro), Trinidad and Tobago and Panama. None of the 3 regions gets to use a KIES software for the procedure; the KIES logo isn't turned on to allow you to do that. Even so, OTA is an alternative should your device boast stock ROM.
After your smartphone receives the new firmware, it'll have, among others, new features. An upgrade also means the presence of various tweaks to personalize the handset. New apps and battery life improvement via tweaks are delivered, too.
Your handset may have root access on it. If it does, the update will take it away. And the procedure is also going to affect the system partition inside your smartphone. Important stuff such as data and internal / external SD cards will escape damage.
Prerequisites
Begin the upgrade only after you are done with these pre-requisites:
the Galaxy Core 2 Duos G355M will be better off if you provide a standard backup for its content;
move on to the creation of a full NANDroid backup;
Windows must be the OS installed on your laptop;
your smartphone should have USB Debugging turned on;
turn off the security programs which are flashed on the laptop;
disable the ones installed on your handset;
fully charge the smartphone's battery;
download, from this page, USB drivers on your notebook.
Step by step instructions
You have a couple of packages to download on the notebook for our first step.
Check them out: Android 4.4.2 KitKat UBU0ANF1 official firmware for , and and then Odin v3.09 (available here). Extract, with 7Zip, the packages and open this one on the laptop: Odin v3.09.exe. If you've finished these first couple of steps, you'd better restart your phone in Download Mode.
Such an action requires you to simultaneously press and hold Home, Power and Volume Down until you are presented with a boot message, then stop pressing + holding those buttons; move on by pressing Volume Up.
Continue with this task: create a connection between the handset and your laptop. As a rule, this plugging has to be initiated with the phone's USB cable.
Odin will begin to locate the Galaxy Core 2 Duos SM-G355M. The end of this phase will happen when the Odin has found your smartphone. As soon as it does that, a blue sign will pop up on the screen.
Once your products have entered a connection, you should do this: make sure to have the firmware file added to AP / PDA.
If you are done with this, you have to wait until a bunch of boxes is delivered on the screen. As soon as these boxes appear, look for the ones with the following names: F. Reset Time and Auto Reboot.
These two boxes must be activated. Then look for a third box which is called Re-partition. In contrast to the previous action, you will need to uncheck this particular box.
After that begin the update by tapping an option known as "Start". The flashing of the KitKat 4.4.2 UBU0ANF1 on the Galaxy Core 2 Duos SM-G355M shall need some minutes of waiting.
Generally, the installation doesn't take more than 15 minutes. If it does, however, it's best to do as follows: repeat the steps.
A message in green saying "Pass" will be shown when the installation has been completed. When the smartphone starts again, the new firmware will have finally ended up on your device!
[sc name="banner-jos"]Go to the USB cable, take it off and wait for the two devices of yours to be unplugged from one another. Click on Settings and then on About Phone.
You will, if you perform these actions, gain access to the new tool. Then you'll find it very easy to have a go at the goodies your smartphone has just received.
If you ever want to have the old ROM back, restore it with the NANDroid backup file. This restoration will unfortunately revoke the upgrade.
Below this tutorial is a comment section. It offers you the chance to drop questions regarding the update.