Install Jelly Bean 4.2.2 VLUAMG1 Official Firmware on Galaxy S4 I337M
If the country you live in is Canada and you own Galaxy S4 I337M, VLUAMG1 if the official firmware which can update your device to a better performance. And to nicer options and features.
To get this firmware coming straight from the Korean manufacturer, you need to consider our guide, the pre-requisites in it as well as the steps which make this tutorial a helping tool for the update process.
Requirements
Let's take the pre-requisites one at a time:
use the Galaxy S4 SGH-I337M Canada version;
charge the battery to not experience problems during the guide;
flash, on your laptop, USB drivers of the kind which belong to your phone's model;
create a backup via this tutorial;
go to Settings, tap Developer Options and then select the USB Debugging one
The update will now need to happen, so here are the steps which will make the firmware used for it land on your Galaxy S4 I337.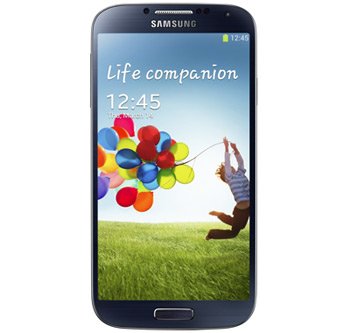 How to flash VLUAMG1 on Galaxy S4
Launch your laptop before you can flash Odin tool from this place and the (file name: I337MVLUAMG1_I337MOYAAMG1_RWC.zip) You should afterwards unzip them and settle for these two files that are needed for the update:

Odin3 v3.07.exe;
a .tar.md5 file.

To quickly enter the smartphone into a mode known as Download, you have to complete these steps:

switch the handset off;
press and hold Volume Down, Home and Power at the exact same time;
Android logo is going to make an appearance on the display;
which is cue for this: press Volume Up and you are done.

Odin has to be run as an Admin on your notebook, so perform that task before you do this: take the USB cord of the phone to plug the latter to your personal comp. After Odin sees the Galaxy S4 SGH-I337M, it will display a yellow – or blue – ID:COM port number and an "Added!!" message on the screen.
You should see these as a sign that points to a completely successful connection between your two devices; if that fails, then you have to look at a different USB port to use or you can try flashing the USB Drivers one more time.
If the plugging from before did not encounter a problem, then it's time to do as such:

choose PDA;
tap a file with .md5 or with .tar inside it;
tap Phone;
opt for a MODEM file;
click on CSC;
go for a CSC-named file;
click on PIT;
select a PIT-named file.

Don't fret should you not spot those files no matter how hard you look for them. It only means that you have to move on and, while you are in Odin, check the following boxes:

F. Reset Time;
Auto Reboot;
Re-partition (this one only in case the .pit file was your choice in the paragraph above).

Click on START for the next part, which is this one: the installation of the VLUAMG1 on the phone. The Galaxy S4 I337M will go into restart mode after the update tool is flashed on it; this model for Canadian users will also show a PASS whose background should be green.
[sc name="banner-jos"]Disconnect the smartphone from your notebook because the Jelly Bean 4.2.2 firmware build number I337MVLUAMG1 is officially on the phone. More precisely: it's in the "About phone", so quickly run in that direction.
NOTE: The Galaxy S4 I337M can annoy its owner with this: starting animation that loops. Salvation will come from these steps:
enter Recovery Mode;
when done with that, perform, first Factory Reset/Wipe Data;
then perform Wipe Cache Partition;
continue by aiming for the option that will restart your smartphone.