How to Install KitKat 4.4.2 XXU1ANE4 on Galaxy S5 SM-G900F
We chose your Galaxy S5 SM-G900F to update because new firmware is up for it. The purpose of having this on your device will be shown below.
If a gadget receives an upgrade to a much better Android version, that gadget will have many improved things about it. If Android 4.4.2 KitKat is already running on your phone, XXU1ANE4 will arrive and deliver the most recent additions to this OS version.
So be sure to only install the latest firmware if your handset's sporting this operating system variant. And don't flash this official firmware on another smartphone. Because it's not meant for different models. There are other guides you can use to install another version depending on what device you're using.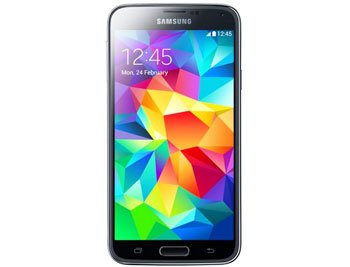 The novelties
The update tool we opted for came out this month for Nordic countries. Norway (Telenor) is among them. It helps that the official firmware has a KIES logo that's already enabled. You will have the opportunity to update your Galaxy S5 SM-G900F with the KIES logo if stock ROM is featured on it. If it's not, you can make use of our tutorial.
KitKat 4.4.2 in its updated version comes with various novelties. Some of them are customization solutions and new apps. If the new firmware deals with a rooted device, you'll have to give up some things. The phone's root access is one of these; it will get revoked once the update's completed. The system partition is going to become history, too. You won't have to give up the internal / external SD cards on your smartphone. Fortunately as well, its important data will not be damaged by the upgrade.
Prerequisites
You'll now be dealing with some requirements that are very important:
be sure to flash the latest official firmware only on a laptop that has Windows;
turn off the security methods flashed on your Galaxy S5 SM-G900F;
the notebook also has to feature disabled security programs;
fully charge your phone's battery;
download USB drivers on your laptop for the handset via this site;
your phone contains some data which is best saved through standard backups;
a full NANDroid backup should be performed now;
your phone's USB Debugging must be turned on.
Step by step instructions
This leaves us with the following upgrade steps. Use them all to install the new firmware on your phone.
If you're wondering about the first step, you'll have to download certain files on your notebook. They are Odin v3.09 (available here) and the and for .
Extract them both afterwards by using one of these tools: 7Zip or WinRar. Odin v3.09.exe is one of the files that you're expected to open on your laptop.
So launch this file now and then move on to the booting of your handset in Download Mode. This requires you to perform the following actions: press and hold, at the same time, Home, Power and Volume Down and stop when a boot message is up; next up: press Volume Up.
After the smartphone has restarted into that mode, create a connection between the handset and laptop. The phone's USB cord is the tool you should use. Wait for Odin to find the handset; a blue sign will be delivered after the device has been discovered.
You have to proceed to this step: add the firmware file to AP / PDA. It's also good to activate, while here, some boxes. Auto Reboot and F. Reset Time are their names.
After Re-partition is unchecked, you should tap "Start". Only by doing that will the new firmware be installed on your handset. So don't forget this step.
The installation shouldn't take more than 15 minutes. If it's done, you'll be notified by this message in green: "Pass". If the smartphone reboots afterwards, you'll need to make sure that the USB cable is removed. That way, your Samsung SM-G900F and notebook will no longer be plugged to each other.
[sc name="banner-jos"]Go to the handset next. There, tap the following 2 options: Settings and About Phone. The KitKat 4.4.2 XXU1ANE4 official firmware should be launched after you do that. If it isn't, repeat the tutorial.
If the update tool is launched, you can play around for a bit with what it brings.
The procedure may not enchant you as much as you wanted. Should that be so, retrieve the old ROM with the NANDroid backup file. The previous ROM will be sure to come back, but the upgrade will be revoked.
Try out the comment field below if you have questions!