How to Install KitKat 4.4.2 XXU1ANC3 on Galaxy S4 GT-I9515
If you set your sights on an update for Galaxy S4 GT-I9515, we are ready to provide a guide on that. To receive what we have to offer, keep your smartphone close by and we'll help you do the rest.
If your smartphone doesn't feature Android 4.4.2 KitKat yet, it will soon. That's why XXU1ANC3 is here for. This firmware was released last month for Austria (3 Hutchison) and Italy (H3G). If you're living in one of these countries, make sure you follow this tutorial only if your handset is the Samsung GT-I9515 model; if it's not, your phone is going to be bricked.
The new firmware has a deactivated KIES logo. There's no way you can grab the upgrade with KIES software. Which is why you need to consider OTA or our guide. If you want to use the OTA, our advice is to use it on a phone with stock ROM.
You should bear in mind that a rooted smartphone will lose both its system partition and root access. But the update will not damage the device's internal and external SD cards. The smartphone will preserve its important data, too.
Google's Android 4.4.2 KitKat was released with many attractive goodies. They are all here to bring ways of enjoying an improved smartphone. These improvement options include new features, various tweaks (which also improve battery life) and new apps. Compared to past versions, this one doesn't deliver bugs.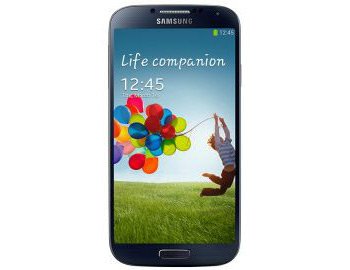 Prerequisites
The pre-requisites you have to comply with once performing today's update look like this:
you should use, for the upgrade, a notebook running Windows;
turn off the phone's security software;
turn off the security programs belonging to your laptop, too;
charge the smartphone's battery;
a standard backup is always welcome, so create one;
create a full NANDroid backup, using these tips;
download USB drivers for the Galaxy S4 I9515 on your laptop;
make sure USB Debugging is activated on the handset.
Step by step instructions
For our guide's first step, you need to make sure there are 2 packages downloaded on your laptop. So go here to look for the KitKat Android 4.4.2 official firmware that's appropriate or . Then find Odin v3.09 over on this page.
If the download's finished, time to extract them. Use WinRar or 7Zip for this phase, then wait until some files will appear. Among them you'll spot this one which has to be launched on the laptop: Odin v3.09.exe.
When you're done with this, too, continue by entering Download Mode with your handset by using this method: simultaneously press and hold Home, Power and Volume Down simultaneously, let go of them once a boot message comes up and press Volume Up after that.
A connection will then have to be created between the Galaxy S4 GT-I9515 and the notebook. The phone's USB cord has to work as a means of establishing that connection, so use it.
After you do, some minutes will have to pass until the plugging is achieved. But you'll find out if it did thanks to a blue sign popping up in the Odin. As soon as you notice this, you should do the following: add the firmware file to AP / PDA.
Once this file is added there, a bunch of boxes will come on the display. Tick the ones called like this: Auto Reboot and F. Reset Time. By default, the box that has Re-partition close to it will be checked; you have to uncheck it.
The XXU1ANC3 is now on the road toward installation. Begin the flashing by tapping "Start". About 13-15 minutes are required till the installation is all done. Soon after it is, your GT-I9515 is going to have "Pass" in a green-colored box.
The smartphone will then proceed to restarting after the message appears. You need to unplug the handset from the notebook now.
[sc name="banner-jos"]After the USB cable is not connecting your two device, have a go at the new operating system. To locate it, look for Settings, tap About Phone and you'll see it together with the new XXU1ANC3. You can, from this point onward, enjoy the newly updated Galaxy S4 GT-I9515!
If you're not as impressed as you thought with the novelties of this update, the former ROM can be delivered back to your phone. This will happen as soon as you use the NANDroid backup file. Taking this route will revoke the upgrade.
For questions or comments, use the section underneath this post!