How to Install KitKat 4.4.2 VRUFNC5 on Galaxy S4 SCH-I545
With Android 4.4.2 VRUFNC5 out for your Galaxy S4 SCH-I545, it's time to consider using it for an upgrade. Because with this firmware on-board, the smartphone is set for amazing things.
Now that your handset recently received new firmware, it's time you put it to good use. The VRUFNC5 official ROM arrives with many goodies, new features being some of them. Your device will also enjoy the likes of new apps and customization options. To make sure the battery lasts more, the update delivers several tweaks. The same goes for the phone's performance.
The novelties
The firmware we will update your phone with came out this month for the USA (Verizon). It shouldn't be used with another smartphone, simply because it will be bricked.
In case your Galaxy S4 SCH-I545 has root access, this won't be possible anymore after the firmware's been installed on it. The smartphone's system partition is going to be damaged, as well. Its internal / external SD cards and data will stay where they are, though.
You can't use KIES to update the device. Instead of this method, you can always choose OTA. This method, however, must only be used on your phone if stock ROM is pre-installed on it. If it isn't, you can always opt for this tutorial.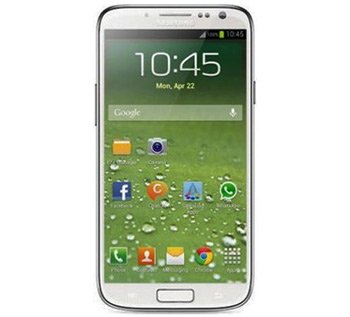 Prerequisites
You have to mind these requirements next:
the operating system your notebook comes with must be Windows;
the laptop's security programs need to be deactivated for this update to work;
the phone's own security programs must be turned off;
the smartphone's battery needs to be charged to its fullest;
certain USB drivers fit for the Galaxy S4 I545 must be downloaded on the laptop;
your handset's most important files and other such content must be saved via backups;
we also recommend creating a full NANDroid backup;
enable, on your phone, an option known as USB Debugging.
Step by step instructions
The remainder of this post brings the steps required for the update.
Use these instructions as step one: download Odin v3.09 from this page and the (Verizon) on your laptop. The latter must then contain the files that come with each of the packages. So be sure to unzip them with WinZip.
When the extraction's completed, find and then open this file on the notebook: Odin v3.09.exe. You should now go ahead and make sure the phone enters Download Mode.
This mode can only be achieved if you use these instructions: press and hold, together, Home, Power and Volume Down till you are given a boot message on the screen, at which point you have to press Volume Up.
Do as follows now: use the handset's USB cable to connect your device to the laptop. The connection will be created as soon as the Odin comes forth with a blue-colored sign.
Once you're sure that the two devices are plugged correctly to one another, move forward by doing this: check F. Reset Time and then Auto Reboot after the firmware file has been moved to AP / PDA.
Your task now: go to Re-partition and uncheck it. You then need to start the flashing of the update firmware on the Samsung SCH-I545.
This is how you have to do it: go to "Start", tap it, then allow the installation to happen. Generally, the firmware's going to be flashed on your smartphone once you see a message that says this in green: "Pass". Once the handset shows up with this message, it will restart very soon.
Your phone rebooting means only one thing: make sure there's no USB cord to connect the phone to your notebook.
[sc name="banner-jos"]After you disconnect the two like this, you are finally been offered the possibility to test the Android 4.4.2 KitKat OS on your own. To enjoy all of its advantages, tap Settings on the handset and after that tap About Phone.
The phone's new firmware can be underwhelming for you. If you don't like it at all, you have to go back to the NANDroid backup file. After you find it, you have to use it for the restoration of your handset's previous ROM. While the ROM may come back on your smartphone, the update procedure will be revoked.
You can use the comment field below in case you have questions for us about this upgrade guide!