How to Install Kit Kat 4.4.2 VPU1ANCB on Galaxy S5 LTE-A SM-G900P
If you plan on getting a Galaxy S5 LTE-A SM-G900P soon and you want to update quickly, you will have to follow a guide. The one we have for you today will deliver all the steps that an upgrade needs.
The Galaxy S5 SM-G900P has received VPU1ANCB this month. This is the special firmware which lands your phone with Android 4.4.2 KitKat version. The firmware came out for Sprint (CDMA) and it must be featured only on the handset we recommended.
Before it's time to perform the actual upgrade, you should be aware of the cons that await your smartphone if it's rooted. When the new firmware gets installed on such a device, the system partition will face deletion and root access will be revoked. On the bright side, your phone will not end up with deleted content or damaged internal / external SD cards.
The update will have to be performed via our guide or OTA (which is an over-the-air method). The OTA is the sort of update tool which needs to be used only in case stock ROM is installed on your smartphone. After you decide to opt for our tutorial, your handset will receive many things that it didn't have before. Such as the following: tweaks to customize the appearance and improve battery life, new apps and fresh features. All of these will let you enjoy your phone in a whole new perspective by improving its performance.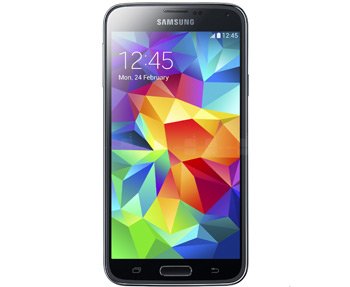 Prerequisites
As is the case with upgrades, some pre-requisites must come now:
Step by step instructions
Now off to see how the Android 4.4.2 KitKat can become available for your phone through this firmware.
Start off with this action: download, on the notebook, the . The same notebook must then have this file downloaded on it: Odin v3.09. After that, make sure both of these are extracted with WinRar.
Shortly after the unzipping is done, you will have to perform the following: open, on your laptop, Odin v3.09.exe and enter your handset in Download Mode.
The steps to take for achieving this: press and hold the buttons called Home, Power and Volume Down until you are shown a boot message, then finalize this by pressing Volume Up.
There has to be a plugging performed between the phone and the notebook. For that, you should use the phone's USB cable and wait till Odin has a blue sign to display on the screen.
When the connection's been achieved, you have to make sure that the firmware file is moved to AP / PDA and that Auto Reboot is ticked.
Now check this box: F. Reset Time. Time to uncheck Re-partition and then begin the flashing of the VPU1ANCB on your Galaxy S5 LTE SM-G900P. To make it happen as quickly as possible, you should tap "Start".
About 10-15 minutes will go by till the installation is completed. The actual end of the flashing will happen as soon as the handset comes up with a green "Pass" message box and reboots on its own.
This means that the update is now done. In other words: unplug the Galaxy S5 LTE-A SM-G900P from your laptop and see what the KitKat 4.4.2 can deliver.
[sc name="banner-jos"]If you have no clue how to launch the new OS, you need to look at these instructions: tap Settings, find About Phone and tap that option next. Try the novelties for yourself.
Then you can decide if the new addition is a keeper or not. If it isn't and you want to regain the phone's old ROM, you will have to use a special tool. Which is the NANDroid backup file you had to create for our requirements. By using it to restore that ROM, the update will get revoked from the phone.
We have a comment section below this post. If you run into trouble during the upgrade, use it to leave questions and we will answer them!