Install KitKat 4.4 ParanoidAndroid Custom ROM on Galaxy S2 SGH-T989
Using Galaxy S2 SGH-T989 straight from T-Mobile without Android 4.4 is a shame. So why not updating your phone to this version right now? We have the perfect guide to teach you how to perform this procedure the correct way. In it, we talk about how KitKat ParanoidAndroid custom firmware works as a means to achieve the upgrade.
This new ParanoidAndroid firmware excels at providing your handset with great solutions that make it perform in an improved fashion, last longer, get customized, experience new apps, new custom ROMs and new features alike. Speaking of the latter, here are a couple of them: Android 4.4 features, stock operating system look and the newest KitKat UI.
If you are after these things, you can get them with less effort than you'd expect. Our tutorial is not difficult to use, so rest assured that you shall update your smartphone quickly and easily. What we need you to do to experience that with your device is to get through all of the steps you'll see a bit later on.
Requirements
For now, though, we have some conditions that you must read through:
let your phone be rooted via a guide that concentrates on this procedure;
afterwards don't forget to flash TWRP or CWM on your phone;
enable, on your handset, USB Debugging;
make backups via these instructions;
charge your phone's battery;
install USB drivers for your smartphone from here on your laptop;
download (file name: pa_gapps-full-4.4-20131111-signed.zip) and the (file name: pa_hercules-4.0-20131110.zip) on the latter device;
use a factory unlocked Galaxy S2 T989.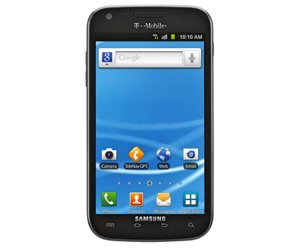 Instructions
If you are done with these requirements of ours, go ahead and upgrade your phone with the steps lined up underneath. All of them, not just a couple. Good luck!
For starters, we recommend you to plug the phone to the notebook (with the former's USB cord), after which you should take the two files from where you saved them; now transfer them all the way to the handset's SD card root.
Then, after this copy and paste task is done, you can move on by doing the following: power the smartphone off, unplug it from your notebook and then enter it in Recovery Mode. This task needs to be performed as displayed here: power your handset on while pressing + holding, together, Volume Up, Home and Power.
When done with the aforementioned tasks, you can go on by opting for Factory Reset/Wipe Data; this option is going to make sure your Galaxy S2 T989 does a full data wipe. Follow that up by choosing Wipe Cache Partition so that a cache wipe is activated.
Your next move should be this one: from the Recovery make sure to open "Advanced", opt for Wipe Dalvik Cache and wait till the Dalvik cache is also erased.
As soon as you've performed the previous activities, you have to return to the Recovery screen. Look for an option called Install zip from SD card; when you spot it, choose it, then opt for Choose zip from SD card.
[sc name="banner-jos"]Now be sure to choose the KitKat 4.4 ROM .zip file; to do that, you should use the keys for Volume until you find the file, then don't forget to confirm its flashing.
The way you flashed this file is the same way the Gapps should also be installed, so employ the same steps.
Then, when the files are both settled on the phone, you should do this: reboot it. For that, you need to first select +++Go Back+++ to end up in the Recovery Menu and then restart your device. Now the Galaxy S2 SGH-T989 is updated!
This concludes our tutorial for the day. Be sure to start your journey with your updated handset soon!