Install Galaxy Tab 2 7.0 P3100 with JKCMB1 Jelly Bean 4.1.2 Official Firmware
Samsung Galaxy Tab 2 7.0 P3100 is a tablet in its own league. This gadget does wonders if you want a new toy. Unfortunately, it didn't have Android 4.1.2 the last time we checked. So if you want to see this OS version on this model, you can see how to do it from this tutorial.
To get the most out of the Galaxy Tab 2 7.0 GT-P3100, you will need to use JKCMB1 to install the needed operating system. The tool is official, so don't worry about experiencing issues along the way, because you won't. To regain root access after you follow our guide, your immediate reaction would be to root the tablet.
Requirements
But before any of that happens, you should move on to a couple of requirements. We have a list of them right here: use a factory unlocked Galaxy Tab 2 7.0 P3100, make backups using our guides, turn on USB debugging on the tablet, flash USB Drivers created for this particular model on your laptop and take extra care so that its battery is completely full.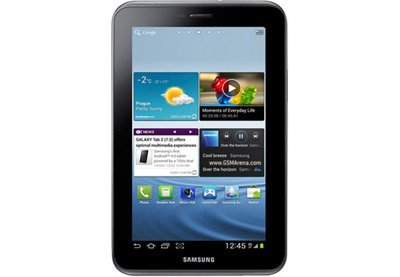 The most important part of our guide has finally reached us. We will now mention the steps needed for a good installation of the firmware we chose for this gadget.
Important instructions
As far as step number one goes, your task will be the following: download together with Odin v1.85 on your laptop and then, after you're done with this, extract their content. Your next move should be this: press and hold, together, the buttons for Power and Volume Up; the logo of Android and a triangle shall make their way on the device's touchscreen. When you spot them, you need to press Power; this will confirm the fact that you agree to the tablet entering Download Mode.
Step two is now hot on our tracks; its instructions are clear: launch, on your laptop, Odin.
For step three you are supposed to plug the device to your comp and then opt for some files. If you don't see them, no worries; just proceed to whatever task we will tell you about after this operation. But for now, here are the files you should see and choose:
– a file that has CODE as part of its name (it will appear if you click on PDA);
– a file with MODEM in its name (click on Phone and you will notice it at once);
– a file with CSC in its name (click on CSC to gain quick access to it);
– a file called .pit (this one is going to pop up as soon as you click on PIT).
Now check these three options: F. Reset Time, Auto Reboot and Repartition (the latter should be checked only if you opted for the .pit file).
[sc name="banner-jos"]For step four you need to click on Start.
Step five will ask you to wait for the flashing of the firmware; when the latter has been installed on your Galaxy Tab 2 7.0 P3100, you will have to wait for the device to restart and show its home screen.
After the home screen is spotted, you need to disconnect the device from your laptop and then go to the former's "About tablet" section to discover the JKCMB1 firmware. Now your gadget boasts the Android 4.1.2 it was missing.