Install Galaxy S3 Mini I8190 with CyanogenMod 10 Jelly Bean 4.1.2 Custom ROM
Samsung Galaxy S3 Mini I8190 is this close to having its very own Android 4.1.2 Jelly Bean operating system. Something we should be thankful for thanks to a little tool called CM10 custom ROM. The latter will also come with some not so nice things; so you should expect bugs, issues with USB mounting (OMX codecs and RIL, too), FC errors and so on.
Our advice to you, if you encounter such problems, is to try a different custom ROM which offers better stability; or you can also try to install the default ROM again. But, if you don't run into any of the above, then just prepare yourself to be shown how to get the Android 4.1.2 on your Galaxy S3 Mini I8190 with this tutorial.
Requirements
For now, though, you need to consider various pre-requisites: root the smartphone using this tutorial (and gran either CWM Recovery or TWRP on it), turn on USB debugging, install USB Drivers for it on the laptop you work with, charge the battery of the handset, backup all of the data you see as crucial and then see if your device is factory unlocked.
After you get all of the above in order, you will have to consider something else. Which is represented by a group of steps as shown below. Follow all of them and your smartphone will have its Android 4.1.2 Jelly Bean at long last.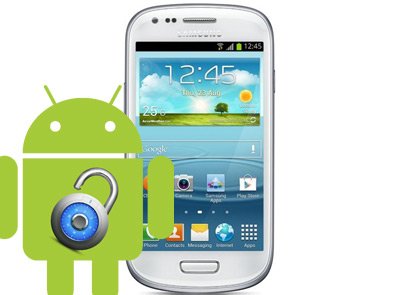 Important instructions
Find, for step one, the following files online: GApps from this page and . Upon locating them, make a point out of downloading and installing them on your laptop. Then, when both of these files are in that place we indicated, plug your phone to your other device and then copy the Android 4.1.2 ROM archive and the GApps zip files from their location to the SD card root of the S3 Mini GT-I8190, instead. Switch the handset at the end of this operation.
Unplug the smartphone from the laptop; when done with the latter action, simply enter the device in Recovery Mode; which should be performed like this: turn the S3 Mini I8190 on while simultaneously pressing and holding Home, Volume Up and Power.
Choose, in the CWM Recovery mode, the option called Factory reset/Wipe data with Power. Next up: opt for Wipe cache partition; now wait for the phone to end its cache wipe task. It's also a great idea to stay in the recovery mode and choose Wipe Dalvik Cache from the Advanced option. Now opt, from the main recovery screen, for Install zip from SD card.
Select Choose zip from SD card.
[sc name="banner-jos"]Go to the Android 4.1.2 ROM archive with the help of the buttons for Volume; when you see that file, choose it by tapping Power, then confirm the flashing of this.
For step number six you will be told to do the following: repeat step five to install the Google Apps files (so you will have to look for the GApps zip file, opt for it with Power and confirm).
Last step, the seven, sounds like this: go to ++++Go Back++++. Choose the system restarting from the recovery menu. The CM10 Jelly Bean 4.1.2 ROM is now on your Galaxy S3 Mini I8190.