How to Install ClockworkMod Recovery on Sony Xperia S
Sony's Xperia S has already gone through two procedures so far here on our site: a rooting and an unrooting. But what say you about a third?
Only this time we shall discuss how to install ClockworkMod Recovery, a custom image recovery that is much needed if you are after various possibilities for your handset; one of which is the installation of custom ROMs.
The most necessary tools you need first come in the form of pre-requisites.
Requirements
The first of them prompts you to make a backup, the second to install ADB on your laptop, the third to have the bootloader already unlocked of the Xperia S, the fourth to turn on USB debugging on the smartphone, the fifth to turn off all of the instruments which ensure the protection of both the computer and your handset and, lastly, the sixth to use a laptop whose operating system is Windows.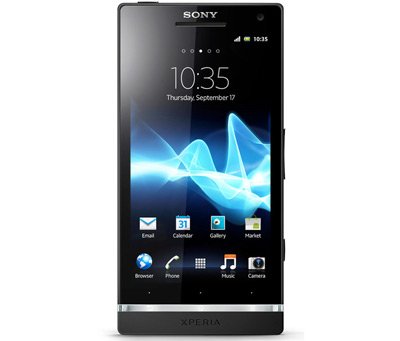 Unfortunately, the phone is going to lose its warranty as soon as the procedure is over; but you can retrieve it like this: either look for Sony-released update or simply downgrade the device original ROM.
Important instructions
New to this whole ClockworkMod Recovery? Here is how to install this tool on the Sony Xperia S.
[sc name="banner-jos"]The following step will introduce you to this type of action: download the . , then unzip the files in it on C partition.
For step number two you have to copy the recovery-nozomi.img file to the folder that's called Fastboot. For the next action you need to connect the Xperia S to the laptop in Fastboot mode. Here is how: insert the USB cable inside the laptop, select and keep pressed the Volume on the phone while plugging the cord to the phone.
Now you're done and you have to perform what the third step tells you to: click on Start on your laptop, choose Accessories, opt for "on Command prompt". Then right-click Run as administrator; after the command line appears, your task is to type in:
cd c:\Fastboot
fastboot flash boot recovery-nozomi.img
Press Enter after you are done with each of the commands and move on to step four.
Which sounds like this: the ClockworkMod Recovery is going to flash. If "finished / OKAY" is on the screen, the process went without a fault.
Step five: type in
fastboot reboot
in the command prompt.
The Xperia S will reboot into the tool and you will be free to take the phone out from the laptop and use it with CWM Recovery on it.