How to Install ClockworkMod Recovery on Samsung Epic 4G SPH-D700
As long as manufacturers work on new gadgets to delight us, developers will help future owners by developing custom ROMs and other valuable tools for them.
Without them, our smartphones and so on would lack everything that's great about new versions of Android, fresh features and other offerings. One of the procedures which are responsible for these advantages is called rooting. But another equally important operation is the one we know as "installing ClockworkMod Recovery". And this, dear readers, is what this guide today is all about.
After you grab this tool on your Samsung Epic 4G SPH-D700, you will be able to experience deleting data/cache, changing the phone's default ROM to a better one and so on.
Requirements
Hopefully our guide will succeed in its purpose. Nevertheless, the first step towards that is to get yourselves informed on the requirements needed for this phone. Charging its battery is number one on the list. Then come the downloading of and , the installation of drivers for this smartphone, the backup and the device's rooting.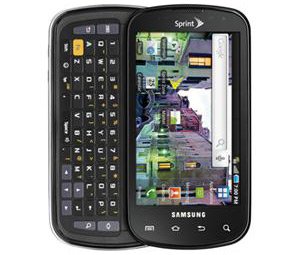 Last but not least, welcome to the tutorial on how to install ClockworkMod Recovery on the Epic 4G D700. Use the steps well and the process will happen smoothly.
Important instructions
For step number one you should definitely make the phone reach a mode called Download by switching it off, then pressing and also holding 1 on the keyboard while turning the handset on. Now extract the Odin archive to a folder; the latter needs to feature on your laptop's desktop.
Then, for step two, you need to go to that folder and double-click on the Odin executable file. The tool is going to launch after you do this. That being said, you now have to find the PDA key and tap on it.
[sc name="banner-jos"]Step three requires the following actions to be performed: find CWM file, tap on OK, wait for it to start Odin tool and then plug the Epic 4G SPH-D700 to the computer.
One of the ID:COM boxes will go all yellow, which means that the connection happened as planned. This is your cue for proceeding to the following operation: inactivate Repartition and then Flash Lock.
Last step, the fifth, will need you to tap on Start and then have some patience till the phone goes into a rebooting stage. At the end of that, the Samsung Epic 4G SPH-D700 will make it easy to create backups and whatnot thanks to the fact that it now features ClockworkMod Recovery.