Install ClockworkMod Recovery on LG Optimus One P500
There is a wide variety of smartphones which should be installed with ClockworkMod Recovery as soon as possible. Because without this tool, they wouldn't be that appealing to their owners.
So we think you are going to enjoy what we are going to tell you right this instant: your LG Optimus One P500 can, and will be thanks to our guide, feature CWM Recovery, a type of custom recovery image which is very popular among gadget owners.
To get it on your handset, you have to promise that you are going to follow our tutorial 100%. That means you mustn't miss one single step in it or else suffer the consequences (aka your phone getting bricked).
Requirements
We aren't promoting our "How to" posts in any way, but we advise you to read how we rooted the Optimus One P500 before installing the ClockworkMod Recovery on it. That will do you good on the long run. Then you must charge your phone till the icon for battery is full. Final pre-requisite: grab a file called online.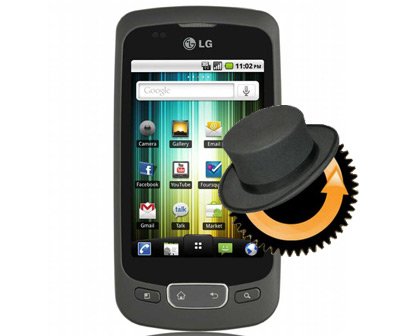 Now watch us as we take off with our tutorial. Keep up with us and you, too, will have your LG Optimus One P500 updated by the end of this article.
Important instructions
First step: move the CWM archive you got online into a dedicated folder that should be on your laptop. Afterwards do the following: perform a connection between the phone and the PC.
Then, for step number two, you are going to have to move the CWM archive to the root directory of the phone's memory card. What comes after this, you ask? At the end of the moving process you will have to unplug the phone from the computer.
Step number 3 tells you that it's best to shut down the phone and restart it into Recovery Mode. For that you must select at the same time the following keys: Volume DOWN, Home and Power. You must keep the buttons pressed about 5 seconds.
For the fourth step, we advise you to enter the handset intoStock Recovery Mode.
Step number five requires you to select Install zip from SDcard while you are in that mode we just mentioned.
The sixth step needs you to select the CWM archive.
Step number 7 will need you to choose that archive and, once the process ends, get back to the Main Menu of the Recovery and opt for Reboot system now. The end.
However, if you are a pro with such procedures, you can perform the installation of ClockworkMod Recovery on your phone in a simpler way. All you have to do is boot directly into the Stock Recovery, an action that needs to be followed by the CWM archive flashing.