Install ClockworkMod Recovery on LG Optimus 4X HD P880
LG's Optimus 4X HD P880 needs to feature a custom recovery image such as ClockworkMod Recovery on it. Because otherwise your smartphone will not get to experience all sorts of nice things.
Like, for instance, Google's Android Jelly Bean operating system, since this model uses the previous version called Ice Cream Sandwich. That happens because the South Korean manufacturer hasn't yet said anything about when they are going to launch the Jelly Bean OS.
Requirements
Thanks to a developer over at XDA Developers forum, we now have instructions on how to install the CWM Recovery on the LG Optimus 4X HD P880. We compiled these instructions in a tutorial that will help you perform the procedure described above. Remember to follow them carefully or otherwise risk ruining your handset.
But for now: perform some requirements. The first of the bunch: root the Optimus 4X HD (if you haven't already). Two: charge the phone's battery and then .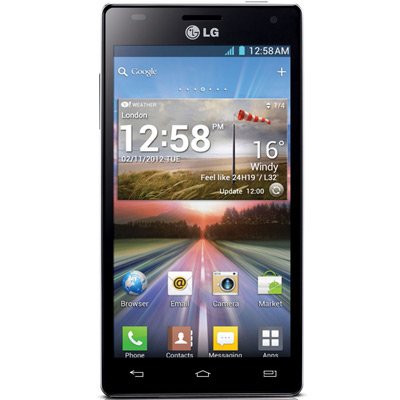 Important instructions
Start this guide with step number one. This one tells you to move the CWM Recovery zip into a dedicated folder on your laptop, then extract the content of the archive to the exact same location as before.
Follow our tutorial with step number two: see if you spot a file labeled APK. If you do, good; you can now take the USB cord of the smartphone and employ it to perform a connection between the phone and your PC. Once this operation is done, move the APK archive to the root of the memory card belonging to the Optimus 4X HD and unplug the devices from each other after this operation finishes.
[sc name="banner-jos"]For step number three you are prompted to start the default File Manager and initiate the installation process for the APK file. Next up: don't open the latter file; instead reboot the smartphone and open the app from your phone's App Drawer.
The fourth step will ask you to click on Install recovery; you will see it in the app. When the latter requires you to offer full access to Superuser application, tap on Grant. After you complete this action, you have to wait for the installation of the ClockworkMod Recovery.
Step five needs you to choose the boot recovery afterwards and then wait for the phone to restart in the Recovery mode.
Now that your LG Optimus 4X HD P880 has a much-needed ClockworkMod Recovery on it, you are going to be able to play around with a much improved smartphone on which you will be able to install many nifty things.