Install ClockworkMod Recovery on LG Optimus M+ (Metro PCS)
You don't have to worry if you are not experienced when it comes to rooting, unrooting or installing a custom ROM/official firmware on a smartphone or another gadget.
There are all sorts of tutorials you can try out if you want to perform any of the procedures we just mentioned. They range from difficult to follow to very easy to abide by.
We made this guide on how to install ClockworkMod Recovery on LG Optimus M+ (Metro PCS version) available for all newbies out there. Hope you'll think so, too.
We recommend you to install such a tool because it makes it possible to install a custom ROM and other such advantages.
Requirements
If we've succeeded in making you curious, here is what you should do before grabbing the CWM Recovery. If this is all new to you, then you will need to first and make sure you rooted your Optimus M Plus via our tutorial here.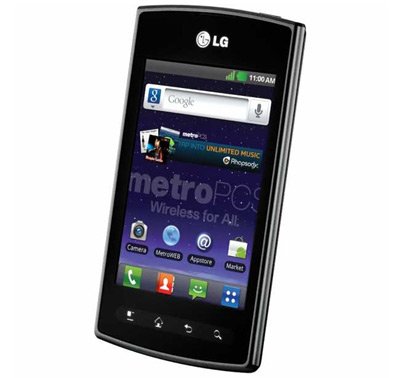 After the file is downloaded on the device and the latter is successfully rooted, please find below the steps which will get you ClockworkMod Recovery on the Optimus M+ Metro PCS. Be very careful not to miss steps.
Important instructions
Here we go: after you have downloaded the dedicated ROM manager tool, you will then have to install it on the phone. After that be sure to open it; for that, you should go to the handset's App Drawer and look for the app there. After the latter is launched, you need to locate Flash ClockworkMod Recovery; that's an option.
[sc name="banner-jos"]For step number two you are required to tap on this option and then wait for a list to appear on the touchscreen; this list needs to feature the name of the smartphone on it.
See if it's there and, for step three make sure you select it by tapping on its name. Have some patience now, because the phone will download the CWM Recovery and then install it on the LG Optimus M+.
Step four will ask you to reboot the phone at the end of this download/installation. Once the device comes back to life, it will boast the new and sparkly ClockworkMod Recovery on it. Which translates into a myriad of possibilities, like we mentioned in the beginning of our guide. So, if you're offered the opportunity, give this recovery tool a chance or you'll miss out on many pros.