How to Install Android 4.3 ZNUANC1 on Galaxy Trend 3 SM-G3502I
The best thing that can happen to your Galaxy Trend 3 SM-G3502I is an update. Which is precisely what you'll get if you follow this tutorial!
Our guide offers help on the matter of upgrading the Samsung G3502I to Android 4.3 Jelly Bean. March is the month which recently saw the release of ZNUANC1 for China. Don't use it on a phone that's not the one we talk about in here. If you decide to do that, the device will be damaged.
You shouldn't upgrade this phone via Samsung's KIES: it won't work. Since the KIES logo comes turned off, it's a good idea to perform the update with today's guide. Or via OTA, though this option has to be used on a Galaxy Trend 3 SM-G3502I with stock ROM.
If you wish for better performance as well as other goodies, the new operating system will provide all of this and more.
If the smartphone comes with root access, the update will delete the system partition and also revoke root access. What it won't do: it won't erase important data or affect the phone's internal / external SD cards.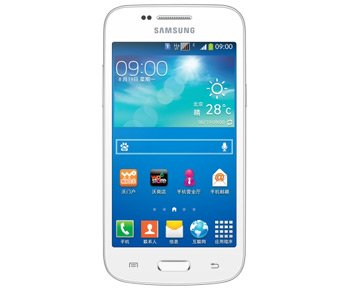 Prerequisites
The following should apply in terms of requirements:
only download, on your laptop, and use USB drivers that are available for your phone;
you have to secure your phone's data by creating a backup or more;
you need to make a full NANDroid backup also;
Windows needs to be running on your laptop;
your smartphone must function with a fully charged battery;
activate USB Debugging on your phone;
the security programs working on your Galaxy Trend 3 SM-G3502I should be turned off;
go to the notebook's security software and turn it off as well.
Step by step instructions
The tutorial is now available for use. So go and download and Odin v3.09 from this page on the laptop. If done, you have to do as follows: unzip, with WinRar or WinZip, the files that come with the two packages.
When all of them have been extracted on your laptop, look for the one labelled Odin v3.09.exe and launch it on the notebook. You need to do the following next: enter the phone in Download Mode.
For this mode to appear, you need to press and hold Home, Power and Volume Down at the same time. When you're done with this, a boot message will show up on the screen. Your task is to wait for it to appear, then let go of the previous buttons and press Volume Up.
As soon as the Galaxy Trend 3 SM-G3502I is in the Download Mode, take a hold of the handset's USB cable and establish, with it, a connection between the smartphone and the laptop. The plugging will prove a success only should you see, in Odin, a sign in all-blue.
Once you spot it, you can follow the next step. Move on by checking Auto Reboot and then F. Reset Time. After you make sure Re-partition is unchecked, you should continue by adding the firmware file to this place: AP / PDA.
You have to do this next up: tap "Start" to be sure that the new firmware is installed on your handset in the next couple of minutes. You should have patience for no more than 15 minutes.
If you are unsure whether the ZNUANC1 firmware is on your device or not, we advise you to wait until a message saying "Pass" is displayed. If it is, your phone is going to reboot on its own in a matter of minutes. All of this will let you know that you can finish the guide.
[sc name="banner-jos"]All you have to do for the last step is this: remove the USB cord so that the devices can be disconnected from one another. After you witness the unplugging, you will be able to try the new operating system out. If you're all ready for that, launch the Android 4.3 Jelly Bean ZNUANC1 by clicking on Settings, then on About Phone.
From this moment on, see whether or not the novelties brought by the update are worth your time. If they aren't, find the NANDroid backup file, use it, then wait for the phone's old ROM to re-appear on it. This restoration will unfortunately take away the update access.
In case you have questions, you can always leave them below this post!