Install Android 4.1 Jelly Bean on Nexus S 4G SPH-D720
Many of the newly released smartphones don't use the Android 4.1 Jelly Bean OS. Which is something terribly distressing to owners of said devices. But thankfully there are many developers who are lending a very helpful hand via the custom ROMs they've created.
One such tool was made especially for the Samsung Nexus S 4G SPH-D720. And it works like a breeze. The user experience it offers is among the best. If we've sparked your interest, follow this post and you, too, will know how to install the Jelly Bean operating system.
Requirements
The name of this fresh custom ROM is Rasbeanjelly. Here is what is needed of you before installing it: make a backup that must include every data from your phone which is really important for future use, download a package called (the archive name is rascarlo_Crespo4g_ota_2012-08-09.zip), see if your smartphone has an , the ClockworkMod Recovery installed and lastly, don't forget to charge it.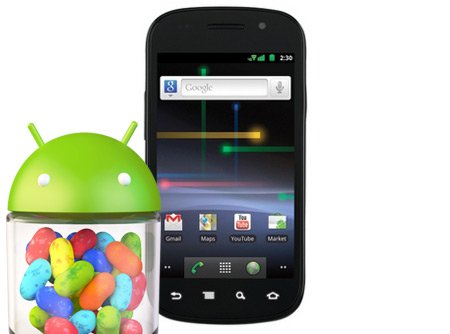 That was all for the requirements without which the process won't work as it should. Here are the steps which will bring the Jelly Bean version to your Samsung Galaxy Nexus S 4G SPH-D720.
Important instructions
You need to move the archive to the internal memory card of the device, then turn the latter off.
After this comes the following step: select at the same time the buttons for Volume Down and Power, then, once the phone boots into Fastboot Mode, select Recovery (to perform that, make use of the Volume keys then choose Recovery option using the Power button).
Then you have to perform a NANDroid backup of the original ROM using this method; how: go to the phone's Recovery menu, then select the Backup&Restore option. In the end you must select once again the Backup option.
Now choose the option called Factory reset/Wipe data. This is followed by a confirmation phase. To move on with the process, select the Wipe cache partition option, then confirm the entire operation.
The next step is the following: get back to the phone's menu; you must select the Advanced option, then Wipe Dalvik cache. Confirm this, too, then select the installation of the archive file from the internal SD card.
Next up: select select the ZIP from SD Card option, then choose the Rasbeanjelly ROM file, previously downloaded and copied. Choose it and confirm what you just did.
Finally, choose Go back; after that you can restart the entire system.
If you followed all of the steps we compiled above, then your Samsung Galaxy Nexus S SPH-D720 will now run the Android 4.1 Jelly Bean operating system.