How to Unroot Galaxy Note 2 SGH-T889 (T-Mobile)
Performing an unrooting operation on either your smartphone or your tablet is a great idea. Why? Because this procedure helps you retrieve the warranty which generally gets lost after you root a device. And it also makes it possible to experience the factory settings your gadget came with when you first bought it.
While rooting such a device is a way to experience fresh and exciting features, sometimes this procedure annoys its owner. So to have him or her happy again, an unrooting is the best idea. In today's post we will show you how to do it yourself for your Galaxy Note 2 SGH-T889 (T-Mobile version).
Requirements
The pre-requisites that every single tutorial must feature look something like this for this particular device: download and Odin, see if the battery is fully charged or not and then make sure you rooted the T-Mobile Samsung Galaxy Note 2 SGH-T889 with a tutorial written specifically for it by yours truly.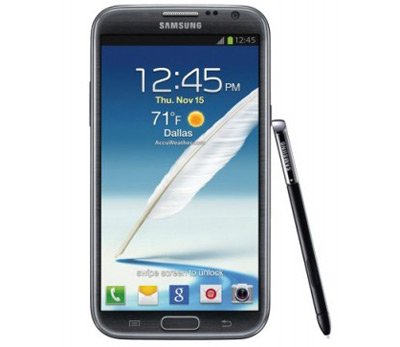 And so, with these requirements in mind, we will move on to what we wanted to tell you in the first place. Which is: how to unroot your Galaxy Note 2 SGH-T889. Take into consideration the following guide.
Important instructions
It debuts at number one. The operations you should be doing here look like this: after you downloaded the two files mentioned in the pre-requisites, send them into a dedicated folder of your comp. When they're safely there, act as follows: unzip the contents of both these files and then execute the Odin application via the double click method.
Step two needs you to wait until the file is opened; it won't take long. Next: tap on PDA.
[sc name="banner-jos"]For step number three you should opt for Stock Firmware and see, in Odin, whether F.Reset and Auto Reboot are activated or not; if not, activate them yourself.
The fourth step asks you to make sure that The Repartition is not activated. If it is, then simply switch the Galaxy Note 2 and then keep pressed the buttons for Home, Volume Down and Power at the same time. This is done because the phone must be restarted into a mode called Download. Should you spot a message on the device's display, tap on Volume Up and plug the phone to your laptop. When in Odin, hit the key called Start.
Step five is you waiting for the original firmware to be installed. When that finishes, the smartphone is going to reboot on its own.
And that was all you needed to perform in order to get the T-Mobile Samsung Galaxy Note 2 T889 unrooted.