How to transfer contacts from a SIM card to Android
If your smartphone uses an Android operating system and you wish to transfer the contacts you have on the SIM card to your new phone, then today's article will teach you how in a couple of easy steps.
The whole process is unlike what you have to go through with other devices. That's because the Android operating systems are different in that respect. In the sense that they are synchronized to the owner's personal Google Account. This makes it easier for the user to link the contacts in your phone to your own Google Account. As a result, the user is able, via his or her personal Internet connection, to open them and use them when they feel like it.
In order to smoothly import those contacts from the SIM card on your old phone to a new model with the latest Android OS installed on it, you have to go through certain steps. And they are really very easy to follow. But you have to pay very good attention to which comes first and which comes last. Because if you skip one or are not attentive throughout all of the steps, you risk losing all data eventually.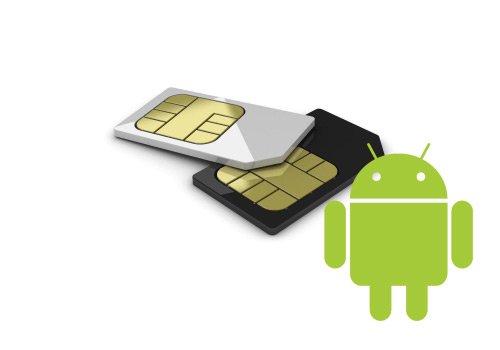 As usual, you have to meet some requirements beforehand. You need to, for instance, have a Google Account setup on your device. If you already have Gmail, that one works too. Either of these two will come in handy when you start importing contacts from the SIM card to the new smartphone. After that you need to add a Google Account to the smartphone you just purchased. If you have no clue how to do that, here you go: find, on your phone, Settings and then click on Accounts. After that you have to tap on Add Account. Once you are done, just add your Gmail account.
Important instructions
The first step to import contacts from a SIM card to an Android phone is this: search the contacts application, afterwards give a tap on the button for Menu.
The second step is to select the option labeled Import/Export. After you did that, tap on the option called Import from SIM card.
[sc name="banner-jos"]For step 3 you are required to opt for the contacts you need to have transferred as either your Google Account you set up or the Gmail. This step will end in the contacts on the SIM card being synced to your Google Account.
The final step is to add your Google Account. This means that the contacts you wanted moved to your new device are going to appear on it soon.
If you are unsure about them being synced or not, then do the following: locate the Contacts option. If you do not see it, change the Display options. They are the ones in the Contacts applications. If the option is there, then your list has successfully been transferred to your Android device.
And this is all you need to do to successfully import the contacts you had on your old SIM card to the smartphone you recently bought for yourself.