How to Root LG Spirit 4G MS870
LG Spirit 4G MS870 is, without a doubt, a smartphone that is able to offer much more than it does in the present. In fact, every single phone out there can become loads better if you only root it.
The procedure of rooting a device, be it a handset or a tablet, will not pose problems if you just follow a guide telling you the right method to do things. Our guide is going to make everything sound easy. At least, that's what we hope.
Requirements
What stands between you and being able to flash custom ROMs, root-only applications, edit system files on your own and so on are some requirements. Which sound like this: work with a laptop that uses Windows as an operating system, charge the battery of the device, make a backup via our guide and then get for it and install them on your comp. Those were our pre-requisites for your MetroPCS smartphone.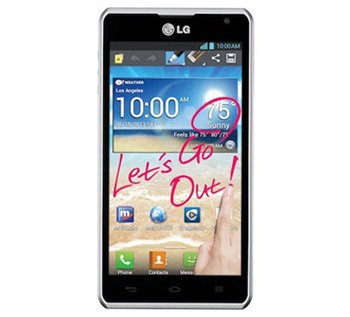 To have a rooted smartphone is to lose its warranty in the process. Nonetheless, it's all worth it, especially thanks to the fact that you can get the warranty back by unrooting the phone with one of our guides here at DroidGator.com.
Important instructions
Now all you should concentrate on are the following steps.
Step number one has this advice for you: download, on the desktop of your laptop, . This is an archive that is made of some files that are useful; your task next is to extract them to the desktop, as well, and then to turn on USB debugging on your Spirit 4G MS870. Should you have no experience on how to enable this option, then here's our explanation: go to the handset's Menu, find Settings and tap on it, then choose Developer options and check the box that's close to USB debugging.
Having just performed the above, you have to follow what we say for the second step: find the USB cord that comes together with the Spirit 4G; now simply take advantage of it so that you can safely connect the phone to the computer.
After the two are plugged to each other the correct way, step three will need you to do the following: run the Root Tool. Here is how to perform this operation: double-click on the file called Run.bat which is located on the laptop's desktop. A bunch of guidelines will pop on the display soon.
[sc name="banner-jos"]You have to follow every single one of them so that the fourth step goes well.
After the previous step is all done with, you need to wait for the Spirit MS870 to begin its rooting phase. A couple of minutes is all that it takes to complete. End this tutorial by savoring all that is to come thanks to the one-click root app we used for this guide. Like we previously mentioned, the rooting of the LG Spirit 4G MS870 has many nice things in store for you. Start with the installing of root-only apps and continue with many others.