How to root Lenovo ThinkPad Tablet
Lenovo did not forget to come with something new so close to the end of this year. What they created is a tablet which they named ThinkPad. After telling our readers how to root, unroot, install CWM and so on on their smartphones, it was high time we chose a tablet for our guide. So today you will learn how to root the Lenovo ThinkPad.
However, the company did not add the latest Android on this model this time around. Instead, they pre-installed it with the Honeycomb version. Which isn't as good as the Ice Cream Sandwich one. Or even the Jelly Bean variant. Nonetheless, our tutorial contains all the steps you need to follow to make sure that the ThinkPad gives its best performance in the close future. Albeit losing its warranty along the way.
Requirements
Here is what you have to prepare for the tutorial to work as planned. The battery of the gadget needs to be fully charged, your laptop (or comp, depending on what you use) has to feature Windows Vista or 7 among its main specs, this model needs to have a USB cord among its features and Android SDK with ADB. Don't forget to connect your laptop to the Internet before you begin our guide.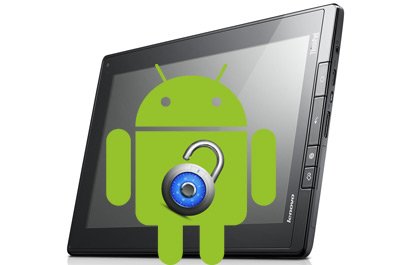 Are you all set up? If the answer is yes, proceed to the guide we mentioned at the beginning of our post. The steps you are about to read are all very important. Skip none of them.
Important instructions
Step number one says the following: on the desktop, then unzip its content into a dedicated directory that needs to belong to your own laptop.
Step number two needs the user to perform a connection between the laptop and the unlocked ThinkPad device using a USB cord (the one which is in the same box as the tablet. Now access the directory with the unzipped rooting files and look for one labeled run.bat.
When you locate it, step number three tells you to start its execution via the very popular double click method. This action will start the script and your tablet will go into the rooting procedure.
A number of instructions are going to make their way on the screen of the comp very soon. The fourth step requires you to follow every single one of them.
Step number five (which marks the end of our guide) goes this way: once the instructions we just told you about have been carefully followed, you need to wait till the device starts to root. The action will finish after a couple of minutes. And that's a wrap.
If you decide you want to unroot the tablet, here is our guide.